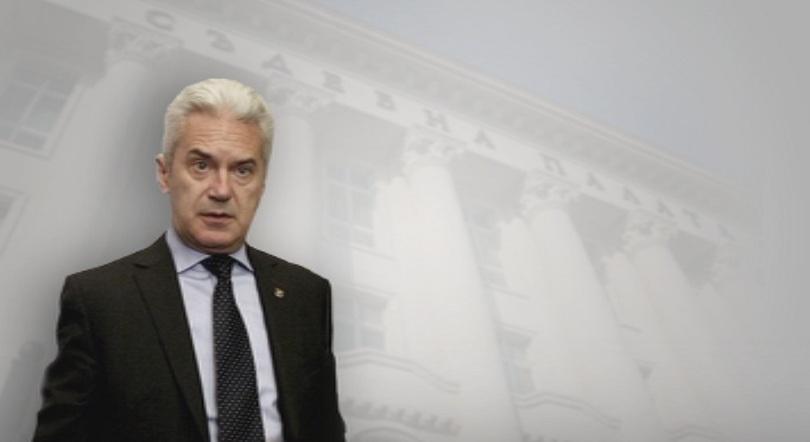 The leader of Bulgaria's Ataka party, Volen Siderov, believes that his removal from the post of the chair of the United Patriot's parliamentary group violates the coalition agreement and the rules of procedure for the parliamentary groups in Parliament.
Volen Siderov was dismissed as leader of the parliamentary group of the United Patriots (an alliance of three nationalist parties Ataka, NFSB and IMRO), the minority partner in the country's ruling coalition on July 10. The decision to remove Siderov from the post was taken on July 9 at a meeting of the United Patriots group, not attended by representatives of Ataka, but only by IMRO and NFSB.
On July 11, Siderov requested from the Speaker of Bulgaria's Parliament, Tsveta Karaynacheva, to declare the decision for the new leadership of the parliamentary group null and presented specific documents, which justify this request.
He proposes that a political council of the United Patriots be convened tomorrow at 15:00. He also urges Prime Minister Boyko Borissov to convene a coalition council of the big coalition.
In response, the Speaker of the Parliament, Tsveta Karayancheva, explained that she had instructed the Legal Affairs Department to investigate the matter in detail, present its conclusions and then she would take a stand.
Siderov has invited the other two co-leaders of the United Patriots, Simeonov and Karakachanov, to a United Patriots political council meeting on July 12.
Meanwhile, it became clear that the other two co-leaders of the United Patriots alliance, Krassimir Karakachanov from IMRO and Valerii Simeonov from NFSB would not attend the meeting on 12 July, because Karakachanov had agreed commitments outside Sofia and Simeonov would be abroad.