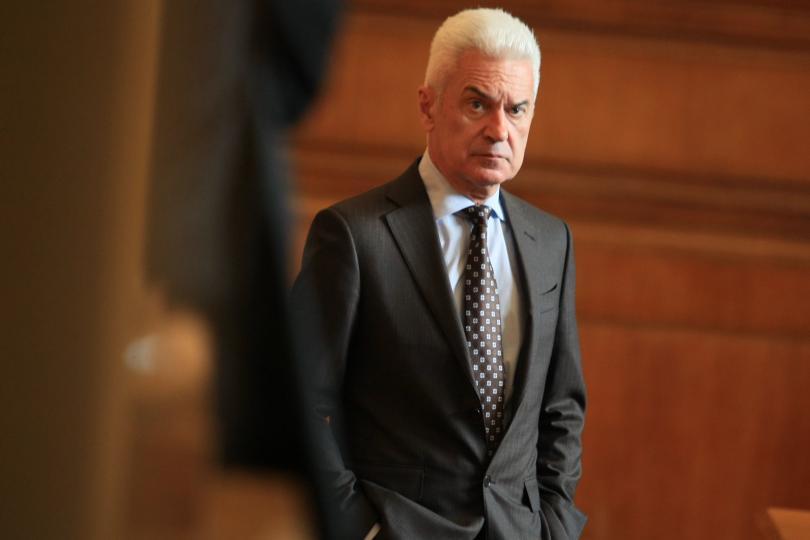 The leader of Bulgaria's Ataka party, Volen Siderov, has been dismissed as leader of the parliamentary group of the nationalist United Patriots (an alliance of three nationalist parties Ataka, NFSB and IMRO), the minority partner in the country's ruling coalition. Valentin Kasabov from NFSB and Iskren Veselinov from IMRO are taking over as co-leaders of the Parliamentary Group.
The decision to remove Volen Siderov from the post of chair of the United Patriots Parliamentary Group was taken yesterday at a regular meeting of the United Patriots group not attended by representatives of Ataka, but only by IMRO and NFSB. The reason for his removal is that in the last months the parliamentary group did not have an organisational life, and the Ataka lawmakers did not attend these regular meetings.
Atakas MPs said they were not present yesterday, because they were not aware of the meeting. And they found out about the ousting of Volen Siderov from the message that was read in the plenary hall.
From Siderov's party, they also argue that this decision of IMRO and NFSB actually violates the coalition agreement in the United Patriots' group on the one hand, and on the other hand this threatens the country's governance.
GERB, the majority partner in the ruling coalition, so far have not commented the reshuffling.