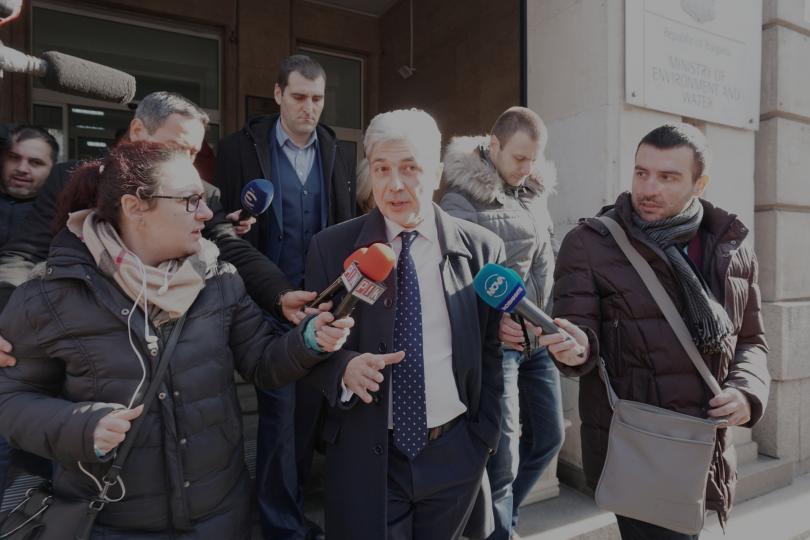 Bulgaria's Minister of Environment and Water, Neno Dimov, has resigned. The resignation was signed by him and sent to the Council of Ministers on January 10. This was announced in an interview for BNT by Deputy Prime Minister and VMRO leader Krasimir Karakachanov, who spoke with Dimov's lawyer.
His replacement will be named after a meeting of the Coalition Council of GERB and the United Patriots, which is expected to meet early next week.
Dimov was detained for 24 hours on January 9. He was taken for questioning at the National Investigative Service in relation to the investigation of water shortage that has led to water restrictions in the town of Pernik, as well as a scandal over the storage and disposal of huge amount of waste imported from Italy in the country.