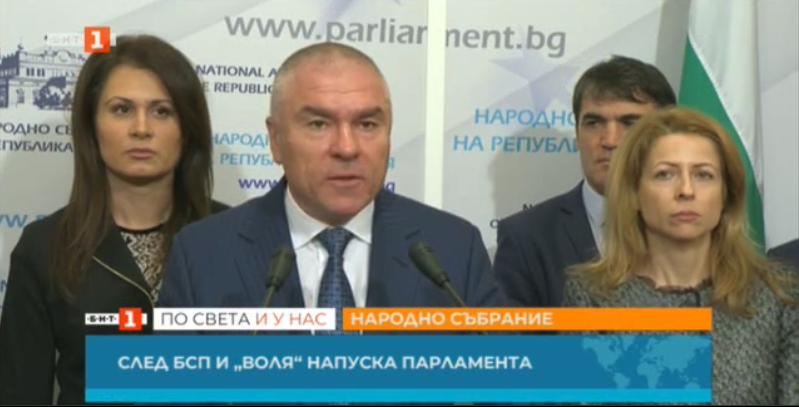 Volya party will not participate in sittings of Parliamnet, leader Vesselin Mareshki said on March 14.
Mareshki told reporters that for the time being he could not share the reasons why his party's parliamentary group had decided to boycott sittings.
He said that talks were being held and they were continuing. "They are not easy, believe me", he added.
Volya is the second party to announce a boycott of Parliament, after Kornelia Ninova's opposition Bulgarian Socialist Party, stopped participating in sitttings almost a month ago.
From now on, Bulgaria's Parliament will work on the edge of securing quorum in future sittings. The partners in the ruling coalition, GERB and the United Patriots, have a total of 122 MPs. If at the beginning of sittings, the two independent MPs register, the Parliament would then have 124 MPs, which would be above the required 121 for holding a plenary sitting. However, If MPs are absent, securing of quorum would be difficult.