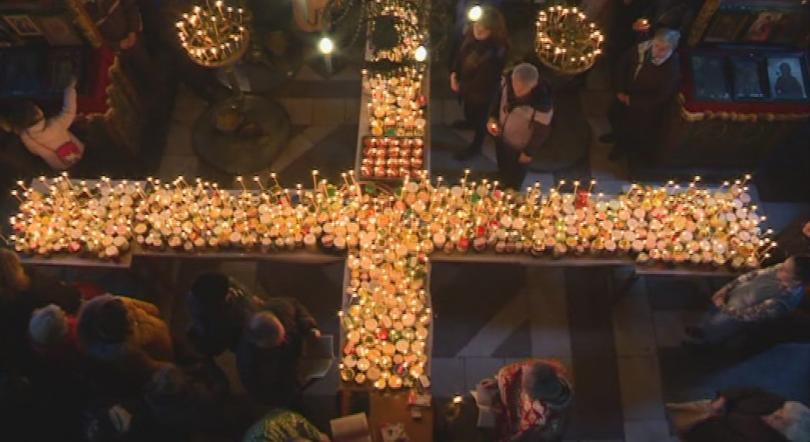 Hundreds of jars with honey were arranged in the form of a cross in the church in Blagoevgrad for the celebration of Saint Haralampi feast on 9th of February.
The saint is considered as patron saint of beekeepers. In the temples across the country, people have left jars with honey since last night in order to be blessed.
It is believed that blessed honey has healing properties. Candles attached to the jars of honey burned during the blessing ceremony in the temple of Blagoevgrad. The feast was honoured by beekeepers and people who brought a jar of honey for good health. The blessed honey is traditionally fed to the bees in the hives to keep them healthy. Beekeepers advise to eat honey regularly, even when we are not having health problems.