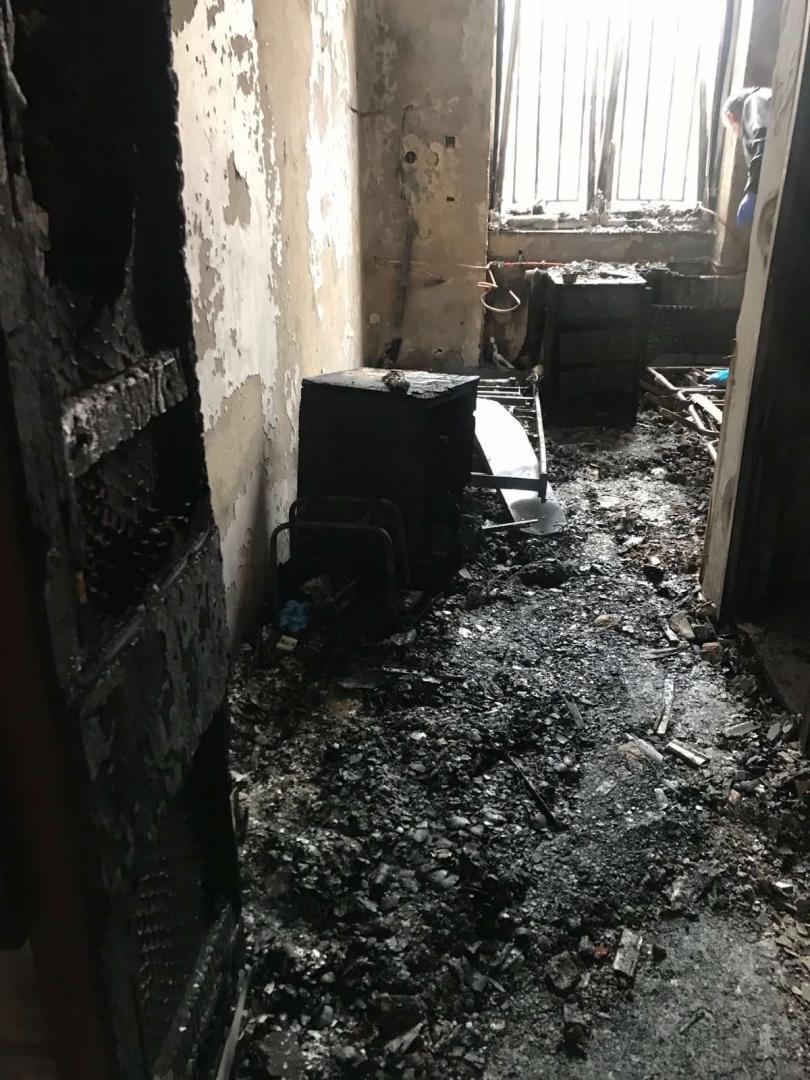 Two people died and more than 30 patients were evacuated because of a fire at Pirogov emergency hospital in Sofia. The fire broke out in the early hours on November 27, minutes after 3.30am. According to initial information, the fire started from the oxygen supply system at the Second Internal Medicine Clinic of the hospital. The causes of the outbreak are still being clarified.
Interior Minister Mladenov Marinov told BNT they were working on all possible versions for the fire in the emergency hospital. Malicious actions are excluded. He did not confirm whether the reason could be a lit cigarette.
At a briefing today, representatives of Pirogov's management and the Interior Ministry provided the latest details about the investigation. There is still no definitive version about the cause of the fire. One of the versions is that the flames could have started from an explosion of an oxygen bottle or system, but this cannot yet be confirmed with certainty. Moreover, according to main versions, this is not the reason, as oxygen cylinders and systems have been subject to daily monitoring.
There is also a possibility that the fire could have started from a cigarette of a patient, but for the time being this is just a rumour as there is no such information in the police and the hospital.
There are no seriously injured patients. All patients from the ward were allocated to other rooms. There is no danger to the building itself. A wall is cracked.
The fire broke out shortly after 3.30 am. The signal to the firefighting department was received at about 3.45am. Within minutes, 12 fire engines and dozens of firefighters arrived at the scene. At 4.25 am, the fire was contained and extinguished.
Prof. Nikolai Gabrovski,Head of Pirogov Hospital: The oxygen supply system is new, the lines have been renovated, they cannot be old, they are constantly monitored.
Mladen Marinov, Minister of the Interior: This is high pressure oxygen equipment, so we start working on the version that the fire may have started from there. The explosion has caused a wall to fall, so it is still difficult for investigators to enter the premises and get the job done.
Thirty two patients have been evacuated. Some of them were in serious condition. Doctors, fire fighters and health care assistants took part in moving the patients.
Prof. Nikolai Gabrovski, Head of Pirogov Hospital: There were two patients at the scene of the incident, who unfortunately died. One of them was with medical condition that certainly needed treatment high amounts of oxygen due to severe damages to the lungs. This was his main medical condition, which required to be given extra oxygen.
Kiril Ananiev, Minister of Health: Patients were moved to other wards. There is no danger to their lives. All measures have been taken. There is no risk to their lives in terms of fire, of course.