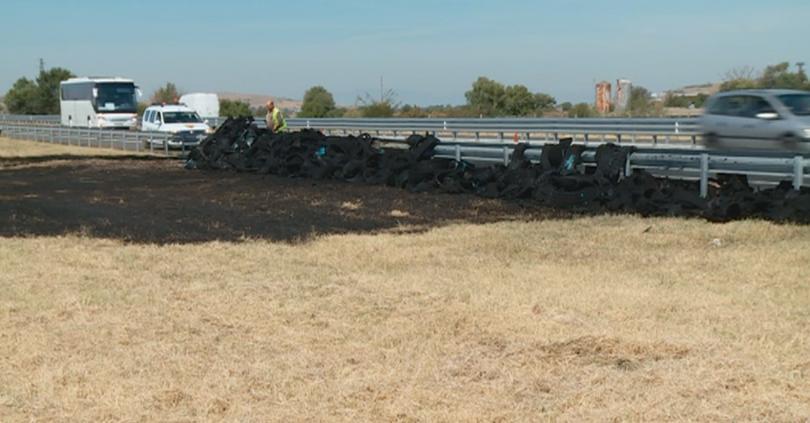 Trakia motorway in the section of 156 km is now re-opened to traffic. It was temporarily closed because of an accident with a TIR lorry in the morning on September 17 causing traffic congestions on the motorway in the section near Plovdiv in the direction to Bourgas.
A Turkish TIR lorry with a trailer transporting tire blanks from Germany to a factory in Turkey caught fire. The driver tried to extinguish the flames on his own after stopping in the emergency lane, but failed. The accident was reported to the fire fighting service in the city of Plovdiv. Three teams arrived on the scene, but the fire got bigger.
Tonnes of rubber burned in minutes, there was a lot of smoke on the motorway, traffic to Bourgas has been temporarily stopped.