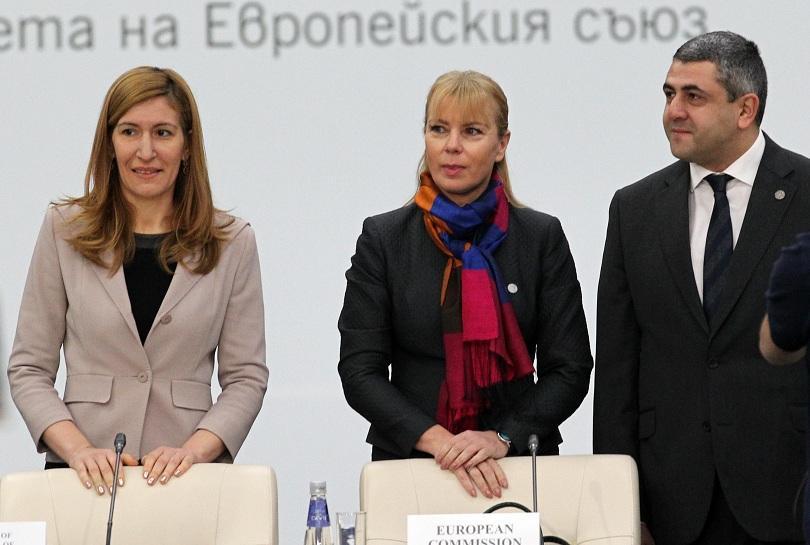 Lack of sufficient regular transport links and regular communication is a major obstacle to the development of tourism in Europe. This was one of the conclusions of a discussion involving a delegation from all member states and from the Balkans, held on 13th of February in Sofia. The forum is part of the Bulgarian Presidency of the Council of the EU.
Tourism should continue to be a factor for the economic growth of the European Union, was the opinion of representatives of all EU tourism ministries. One way to increase the quality of the tourist service is to improve communication and transport links between countries.
What we basically discussed was the role of tourism in the economy of each of our countries and how important this industry is for all. It creates a huge number of jobs and is more than 10% of Europe's GDP.
Elżbieta Bieńkowska, EU Commissioner for Internal Market, Industry, Entrepreneurship and SMEs, also commented that transport and good infrastructure are the factors determining successful tourism.
Transport is not tourism, but without transport, no airports, no infrastructure, we cannot welome larger number of tourists in the countries. The other issue is resilience, you probably know that in some Member States and cities, people do not want more tourists, so sites that are not so popular but which can attract tourists should be advertised, she said.
Bulgaria is currently negotiating direct flights to the Western Balkans and a direct flight between Sofia and Beijing, Minister Angelkova explained. 2018 is announced by the European Commission as a year of tourism between the EU and China. According to the Chinese Ambassador Zhang Haizhou, out of 100 Chinese people, 30 want to visit Europe, and this shows the huge potential they have for tourism relations with the Asian nation. In China, however, there is not enough information for the countries of Eastern Europe as an attractive tourist destination.
Another issue that has been addressed in the discussion was about the control over the so-called shared service for accommodating tourists in private apartments. The tourist industry has insisted for such control for years. It has submitted alerts for unfair competition because of possible tax evasion.