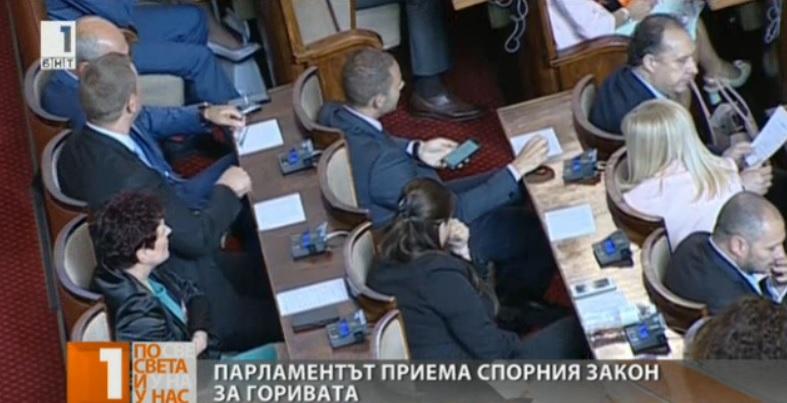 Wholesalers and retailers of oil and petroleum products as well as distributors will have to apply for registration within 3 months after the Ministry of Economy has published information on the required documents.
MPs have decided to require from big fuel traders capital of no less than 1 million BGN. The initial proposal was 3 million. The requirement for retailers is a capital of not less than 20,000 BGN. The original texts stipulated that the amount for small traders would be 200,000 BGN.
In the case of transportation of fuels without registration, fuels and vehicles will be seized to the state. As regards the protests of lorry drivers, the author of the law's text, Emil Dimitrov, explained that the requirements are that they have valid driving licenses, paid insurances and certificates that the vehicles are in order.
The new bill has provoked a conflict in the "United Patriots" coalition. The reason for this was the stated position of the NFSB (National Front for the Salvation of Bulgaria) leader Valeri Simeonov, who supported the protesting small fuel traders and defined the bill as lobbying and giving "automatic victory" to the big companies in the industry. The different positions of the NFSB forced the conduct of a coalition council, after which the leader of "Ataka" Volen Siderov, who is also the chair of the parliementary group of the "United Patriots", announced that a consensus between the parties was reached on this topic. Only a few hours later Valeri Simeonov's party circulated to the media that the information provided by Siderov was not true and there was no agreement.