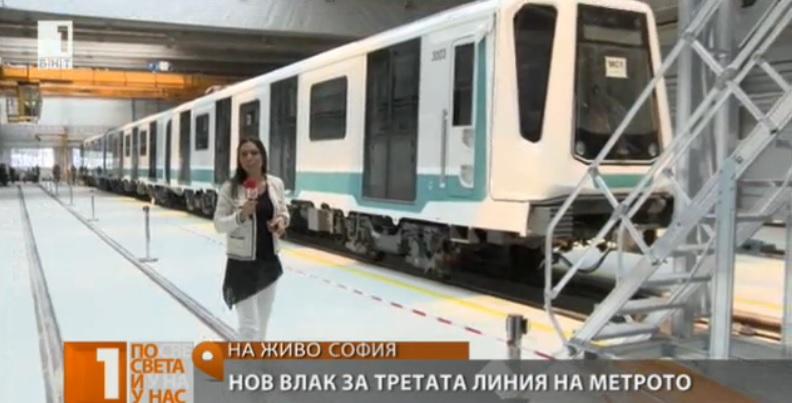 This train is autonomous, but there will be a driver at the beginning. Subsequently, when the system is upgraded, it will move with an automated operation, without a driver.
Another brand new purchase is also a locomotive for maneuvers in the train depot.

All 20 trains will be delivered in Sofia by February next year.
Mayor of Sofia Yordanka Fandakova arrived on site to inspect the new carriages and the construction of the new metro station at the crossing of "Bulgaria" Blvd. and "V. Geshov " Blvd.

The third underground line is scheduled to become opeartional in September 2019.