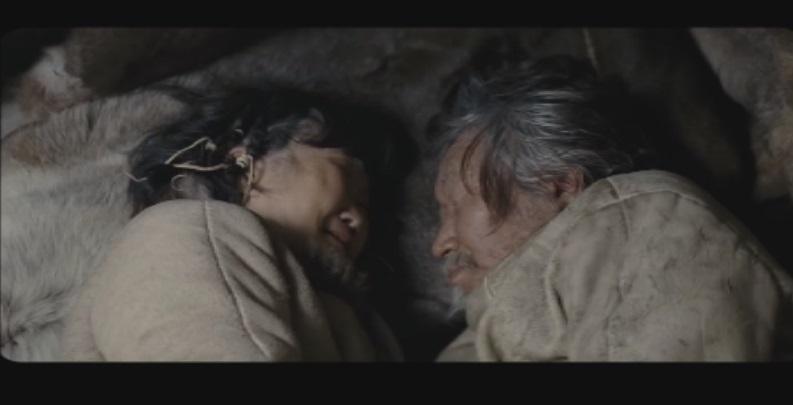 The film Ága directed by Milko Lazarov is Bulgaria's nomination in the competition for the Academy Awards for Foreign Film.
The film was selected for participation by the National Cinema Council with Chairman Vladimir Andreev.
Ága is a Bulgaria-Germany-France coproduction, with the participation of BNT, the film has won prestigious cinema prizes. The screenwriters are Milko Lazarov and Simeon Ventsislavov. The camera operator is Kaloyan Bozhilov, and the producer on the Bulgarian side is Veselka Kiryakova. The cast includes Mihail Aprosimov, Feodosia Ivanova, Galina Tihonova and Sergei Egorov. The music is by Penka Kuneva.
The film tells a story about older Inuit couple, Nanook and Sedna, who are the last members of their ethnic group living on the ice. They dream to reunite with their daughter Ága, who has left the slowly eroding, traditional way of life a long time ago.
In a yurt on the snow-covered fields of the North, Nanook and Sedna live following the traditions of their ancestors.
Nanook and Sedna's traditional way of life starts changing slowly, but inevitably. Hunting becomes more and more difficult, the animals around them die from unexpected deaths and the ice has been melting earlier every year.
Chena, who visits them regularly, is their only connection to the outside world – and to their daughter Ága, who has left the icy tundra long time ago due to family feud. Ága works at a diamond mine at a distant town. Some time ago, she did something that Nanook found unforgivable, and they've been estranged ever since. Sedna speaks to her husband of forgiveness, and she's even making a new hat for her daughter out of Arctic fox fur, but time is shorter than anyone imagines.