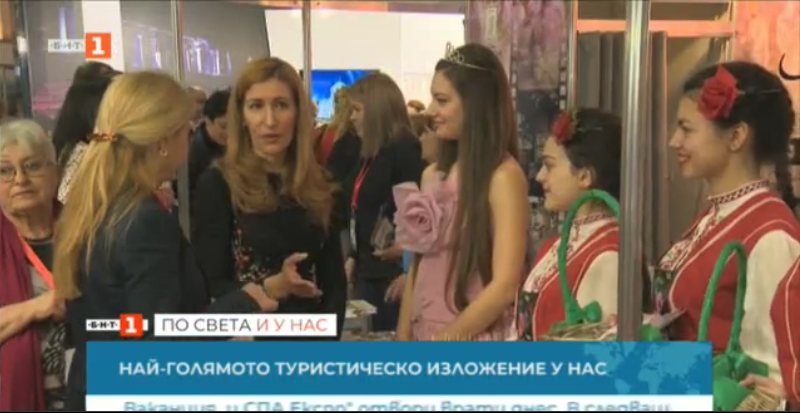 The biggest tourist exhibition in Bulgaria "Holiday & SPA Expo" was opened in the Inter Expo Center in Sofia. From 14th to 16th of February, more than 380 companies from 25 countries will present the most attractive opportunities for recreation, travel and restoration.
This year, there is a very strong participation of Bulgarian municipalities, more than 50,Bulgaria's Minister of Tourism Nikolina Angelkova said after the official opening. According to her, the aim is for Bulgaria to become a year-round tourist destination and to attract tourists during the 4 seasons.
Nikolina Angelkova, Minister of Tourism: At the moment, the biggest interest is in the Bulgarian Black Sea resorts. Last year, out of the 9 million foreign tourists that came to Bulgaria, 5 million and 400,000 were in here in the summer - from June to September.
The interest in the international exhibition is getting bigger. For the first time this year, 59 organizations and companies hve taken part in it. The economic activities that are presented here are also more. For example, for the first time there are wineriess and wine producers.
Turkey, Greece and Spain also have a strong presence at the forum.
Ioannis Hadjiyerakodis, Deputy Mayor of Keramoti (Greece): We have participated for 14 years. Bulgarians are the predominant tourists in the area of Keramoti. Recently, more and more Bulgarians are investing in Keramoti by building or buying hotels.
The first day of the exhibition is only for people from the industry. In the next 2 days, entry is free-of-charge for visitors who can book early on favourable terms.