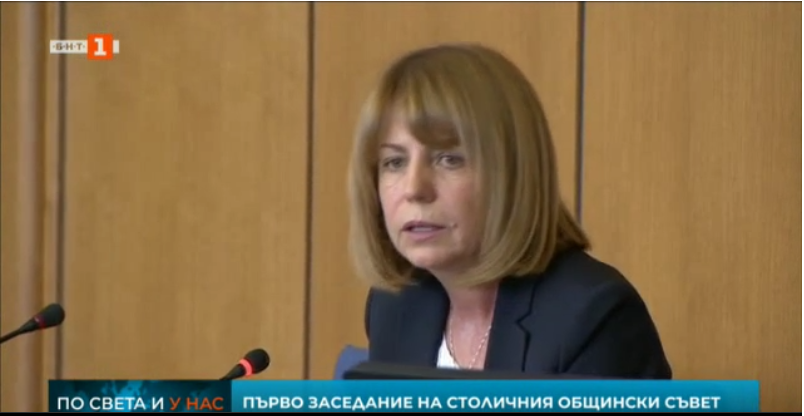 The first sitting of Sofia municipal council after the local elections is held on November 12. The mayor of Sofia, Yordanka Fandakova, took an oath as the mayor of Sofia.
The newly elected mayors of regions and town halls will also take office today.
PM Boyko Borissov's party GERB has the largest group in the new municipal council, with 27 councilors. The opposition Bulgarian Socialist Party has 15, Democratic Bulgaria has 12, IMRO – 4, Ataka – 2 and the independent Boris Bonev will be the one, because he did not have election ticket.
GERB's group is expected to propose Elen Gerdzhikov for a new term in office as chairperson of the municipal council.
Sofia Mayor Yordanka Fandakova welcomed the new councilors and mayors. For the new term in office she proposes to have new area of responsibilities, including construction, digitalization, investment and transport.
Yordanka Fandakova, Mayor of Sofia: We went through a difficult campaign with truths and lies. We were united by a promise - a change for the city. Change for Sofia is about development and work, change needs direction and purpose.
Today's meeting was opened by the oldest municipal councilor, Greti Stefanova of Democratic Bulgaria.