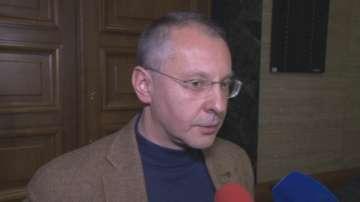 On 16th of December, Sofia City Court acquitted Sergei Stanishev on charges of losing 7 secret documents issued by the State Agency for National Security (SANS), while in office as Prime Minister.
According to judge Alexandra Yordanova, there were no indisputable evidence that Stanishev lost the documents, nor was it proven conclusively that the documents contained confidential information.
The case against Stanishev started soon after Boyko Borissov was elected Prime Minister, in 2009, when Borissov said that there were missing classified documents. Afterward, some of the documents were returned by the former SANS advisor, Aleksei Petrov.
After hearing the decision of the court, Sergey Stanishev, President of the Party of European Socialists (PES) said that for him it was a question of principle. He added he had to fight against the charges to prove his innocence. "You remember what fuss was raised then about this accusation. I was subject to various checks, me and my famil. What they found and tried to use it against me politically… and of course I'm satisfied with today's rulin, " Stanishev said.