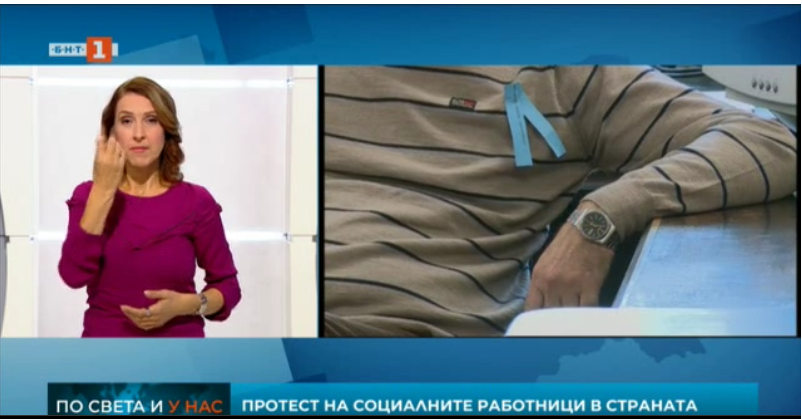 One-hour protest was held by social workers across the country on November 27. Employees of 35 Social Assistance Directorates demanded a 40% pay rise since the average gross salary is currently BGN 650. They also want candidates for social worker jobs to have at least a bachelor's degree. In Plovdiv, protesters also demanded better conditions of labour.
Sashka Nikolova, a social worker, said that their salaries are almost the size of social benefits.
Another social worker, Silvia Shtereva, explained that there almost no candidates for the social worker jobs. She added that she has worked for the social assistance since the service was established. The salaries have remained unchanged. "No development, no young people", she said.
The social workers insist that their money for work clothes should not be less than BGN 450 a year. According to the protesters, the evaluation of the work done should be done after the agreement of the trade unions and the employers, as they believe that there is a huge gap between the responsibilities and the low assessment of their work.
Within an hour, employees of Blagoevgrad Social Service remained at their jobs without performing their professional duties. Unless there is a political solution to the problems in the social sphere, the ptotesting social workers pledge to go on a three-day effective strike.