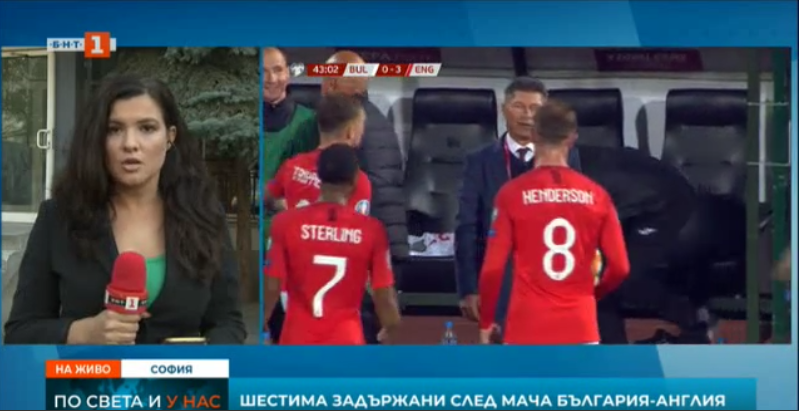 Six people were arrested on October 16 after an operation by the Bulgarian police because of the racist behavior during the Bulgaria-England football match. Three more are wanted. Camera footage at the National Stadium show that detainees made offensive gestures to England players.
The detained fans were taken to the first regional police station in Sofia. Yesterday, police began work to track down the fans, who made racist gestures to England players during a Euro 2020 qyalifier between Bulgaria and England on October 14. According to unofficial information, the group from which the offensive chants came included 25 people, some of them are not from Sofia. Police are working to clarify their involvement in the act.
CCTV at the National Stadium helped police find the suspected fans. 15 people were identified, with enough data collected for 9 of them, including videos that they used obscene words, Nazi gestures and made racist chants.
Many of them have previous criminal records, police said.
Police have assured that they will be absolutely uncompromising to fans who made racist gestures.
The suspects who have been detained for 24 hours by the police can be charged under the Penal Code or sanctioned under the Football Hooliganism Act, which provides for a ban on attending football matches for one to two years and a fine of between 1,000 and 2,000 BGN.
Police will continue to work on the case until all fans involved in the scandal are identified.