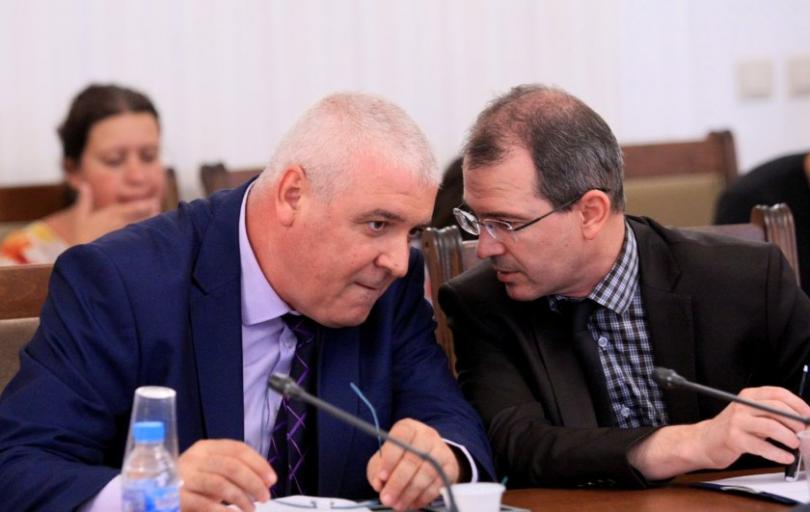 The head of the drugs enforcement department in the Chief Directorate for Combating Organized Crime (CDCOC) and the head of a subordinated unit were arrested on June 25 after taking a bribe. The news was announced by Bulgaria's Chief Prosecutor, Ivan Geshev, and Interior Minister Mladen Marinov at a special briefing on June 26.
Later in the day, Bulgaria's Prime Minister Boyko Borissov requested and accepted the resignations of the Director of CDCOC Ivaylo Spiridonov and Interior Ministry's Deputy Chief Secretary Georgi Arabadzhiev.
The anti-mafia top officials were detained last night at a time of receiving a bribe.
The Chief Prosecutor said today that the operation was conducted together with the Internal Security Directorate of the Ministry of Interior.
Two of the arrested are senior officers from the Ministry of Interior – the Head of the Drugs Enforcement Department, Tsvetan Pankov, and the head of a subordinated sector, Kiril Vankov.
Speaking at the news briefing on June 26, the Chief Prosecutor said that the senior officers were
detained as part of an investigation against an organized crime group involved in bribe-taking and aiding criminal groups for drugs trafficking and distribution in Bulgaria and abroad.
The investigation started from the "Internal Security" Directorate of the MoI. According to BNT sources, it happened during the recent investigation of a large amounts of drugs found in Students' city in Sofia. Analysis of the evidence and intelligence showed that the crime ring definitely had the so called umbrella of police officers above it.
Investigators say that evidence has been gathered that the three detained police officers allegedly provided safe passage of drugs through Bulgaria to Western European countries. Under the guise of operational work, they even intervened in the complex relations between the various groups that sell drugs on the domestic market.