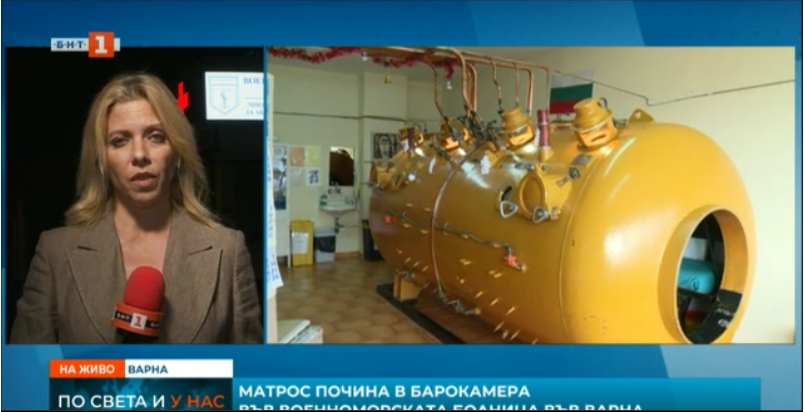 A young serviceman died in the Navy Hospital in Bulgaria's coastal city of Varna on November 6 while undergoing a procedure in a hyperbaric chamber.
The Ministry of Defence sent a formal statement saying that the incident occurred during annual medical examinations, which included training.
Except for medical treatment, the hyperbaric chamber in the Naval Hospital in Varna is used for training divers in the fleet.
The 3rd grade sailor Spas Stoilov Penchev died during a diving simulation.
He is 36 years old, married, with one child and has been a part of the Bulgarian army since 2014.
The military police is investigating the case. Pre-trial proceedings have been initiated.