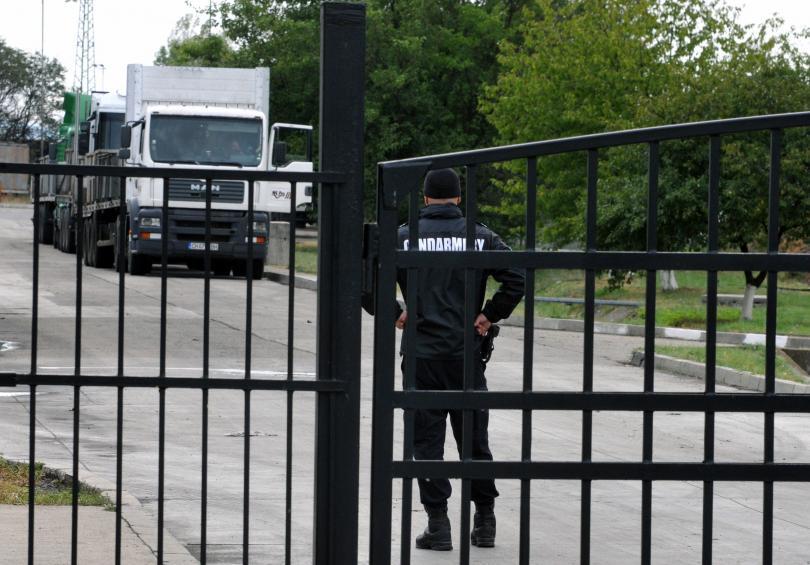 The specialised prosecutor's office seeks remand for the arrested owner of the wine making plant "Vinprom Karnobat", Minyu Staikov.
His son, Staiko Staikov, and 6 other people were also charged with tax frauds and money laundering.
Three of the accused are still wanted, including his son. European arrest warrant has been issued for him. The investigation is collecting evidence to identify who of the two – Minyu Staikov or Staiko Staikov was the leader of the crime group or whether both were.
In addition of tax evasion, they were accused of VAT siphoning off through false documents and "shell" companies.
Angel Kanev, supervising prosecutor: Stamps have been found, including controlled "shell" companies, even a bank operating on the territory of the country. A stamp was found in the apartment of the owner of the accounting house, which services the main companies. The man's professional qualification is a secondary education and before he rose to this level, he was a keeper of a warehouse in which these companies kept alcohol. The man himself stated that he had no expert potential to understand anything about the accounting and accounting activities he managed.

Daniela Nacheva, Acting Head of the Specialised Prosecutor's Office: We have also identified cash flows of undetermined origin. In other words, the companies, the person who manages and controls these companies, in parallel was carrying out the illegal activity with tobacco production in the factory that we have identified. We have information that this was done elsewhere, and that money was put into the legal economy through various forms of transfers and borrowing between related companies.
The investigation began with identifying an illegal factory for production of cigarettes in Karnobat, which, according to the investigators, was very secretive, was not even connected to the electricity grid, but was powered by generators. The workers in it were not allowed to go out of the factory.
Ivan Dimitrov, the son of the mayor of Karnobat, was also involved in the group and the prosecutor's office will also seek detention on remand for him.