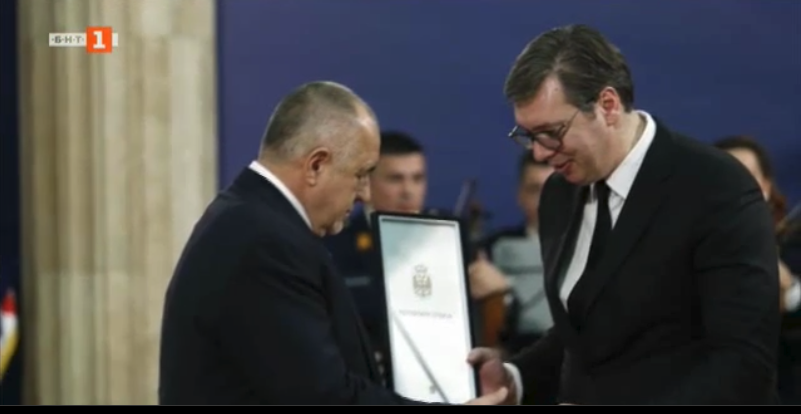 Bulgaria's Prime Minister Boyko Borissov was awarded the "Order of the Republic of Serbia" on 15th of February. This is the highest state order of Serbia and was conferred by President Aleksandar Vučić on the national holiday of the neighbouring country - the Republic of Serbia's Statehood Day.
The Order is awarded for the outstanding contributions of the Bulgarian Prime Minister for the development and reinforcement of the cooperation and friendly relations between the two countries.
Prime Minister Borissov has stressed that there is no better way than neighbours being EU Member States, because together they can work on identified infrastructure projects.
In his words, Serbia is on the right path and there is nothing better than friendship between peoples.
Later, Borisov went to Munich to participate in an international security conference.