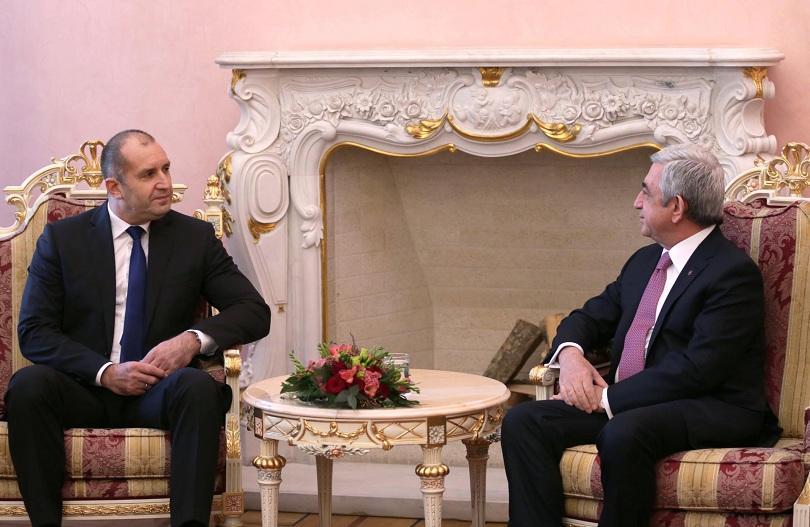 Bulgaria accepts Armenia as a reliable partner in the South Caucasus region, Bulgharia's President Rumen Radev said on 12th of February. He is on a two-day state visit to Armenia at the invitation of his counterpart Serzh Sargsyan.
The two countries have an interest to cooperate in the construction of transport infrastructure linking Europe and Asia.
Presidents Sargsyan and Radev discussed the opportunities for cooperation in the international transport corridor "Gulf of Persia - Black Sea", which includes Iran, Azerbaijan, Georgia and Greece. The exchange of goods is stable - about 25 million dollars a year but does not meet the potential of the two countries, is the opinion of the two presidents.
In the presence of Serzh Sargsyan and Rumen Radev, bilateral documents were signed on cooperation in the field of labour migration, information technology, culture, as well as mutual protection and exchange of classified information.