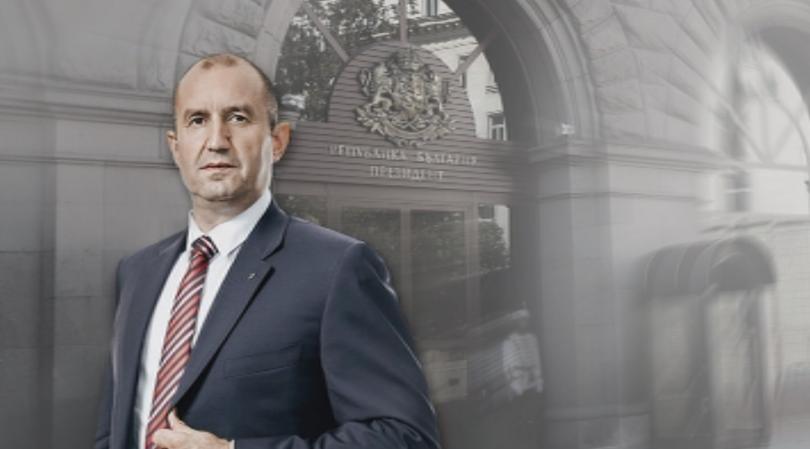 Bulgaria's President Rumen Radev referred to the Constitutional Court with a request to declare certain provisions of the Law on Amendments and Supplements to the Corporate Income Tax Act as unconstitutional and non-conforming to international treaties, the President's press office said on 27th of November.
The President's reasoning is that the envisaged termination of employment relations with senior civil servants without notice and at the discretion of the Head of the Customs Agency is constitutionally unacceptable. This destroys the stability which is the basic principle of the civil service according to Art. 116, para. 1 of the Constitution, and creates conditions for political dependencies. This way the dismissed officials will be be deprived of full judicial protection, which does not correspond to Art. 56 of the Constitution, of Art. 8 of the Universal Declaration of Human Rights and Art. 6 (1) of the Convention for the Protection of Human Rights and Fundamental Freedoms. Contrary to Art. 6, para. 2 of the Constitution, this creates inequality on the grounds of public position. Dismissal from work "at discretion" is a prerequisite for administrative arbitrariness that is incompatible with the rule of law, the President says.
His reasoning also states that the request is challenging the introduction of higher taxes on properties in places from the List of resorts in Bulgaria. This violates the requirements of Art. 60 of the Constitution for taxes being provided for by the law and their sizes being proportionate to the taxpayers' income and assets. Making the amount of the tax rate dependent on a list adopted by the Council of Ministers means that not only the National Assembly, as stipulated by the Constitution, but also the government, by its act, will participate in the determination of the amount of the tax. Linking the amount of tax with the use of the property confuses income and property taxes in a constitutionally unacceptable way. Therefore, individuals who do not receive rent from their property will owe a higher tax on their property than those who not only own property but also receive income from it.
According to the head of state, disrespect for civil rights and impоsed upon obligations leads to violations of constitutionally established principles, which are particularly important in relations of a governmental nature, such as we have in the areas of taxes and civil service. With these arguments on November 13, 2018, the head of state vetoed the Law on Amendment and Supplement to the Corporate Income Tax Act. Referring to the Constitutional Court, the President asserts his position with regard to some provisions of the law passed again by the National Assembly.