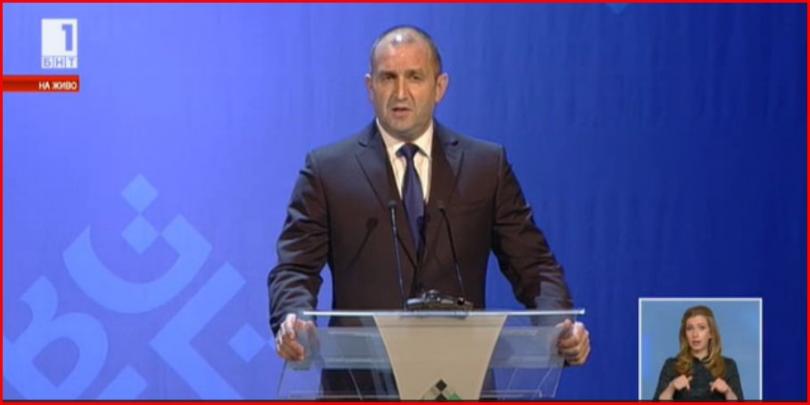 Under strict security measures in Sofia, the Bulgarian Presidency of the Council of the EU was officially opened on 11th of January. The leaders of the European institutions and the college of the European Commission arrived in Bulgaria for the special ceremony.
It was attended by Bulgaria's President Roumen Radev, Prime Minister Boyko Borissov, President of the National Assembly Tsveta Karayancheva, Chief Prosecutor Sotir Tsatsarov and other Bulgarian officials .
Over the next six months, about 300 events within the presidency are scheduled to take place in Sofia. Among them is the summit for the Western Balkans in May.
"Bulgaria has been a member of the European Union for 11 years, but since the 13th century it has been the southeastern gate of Europe, President Roumen Radev said in his speech. " Our country has given us a lot and can give much to the European family, " he noted.
"I am convinced - when the problems affect all of us, the key is in realism and joint efforts," he said.
President Radev pointed out that as a people we knew the price of hatred and division, so the motto of the presidency was "Unity Makes Power".
Bulgaria is a symbol of mutual recognition of religions; Bulgaria catching up with its allies saved its Jews. All this makes me believe that we have given much and we can do much more for the future of the EU. Security is an important part of this. Competitiveness must be achieved through investments in education," President Radev noted.
He expressed confidence that in the next six months, all of Bulgaria's guests would feel at home among Roman ruins and Orthodox monuments. "especially here in Sofia where an Orthodox church, a Catholic cathedral, a mosque and a synagogue are placed in one area, just a few hundred meters away from each other. This is a unique historical site that will remind us all that Europe is not just an economic space, but a territory of freedom which is deeply rooted in history, culture and humanism, the President pointed out.