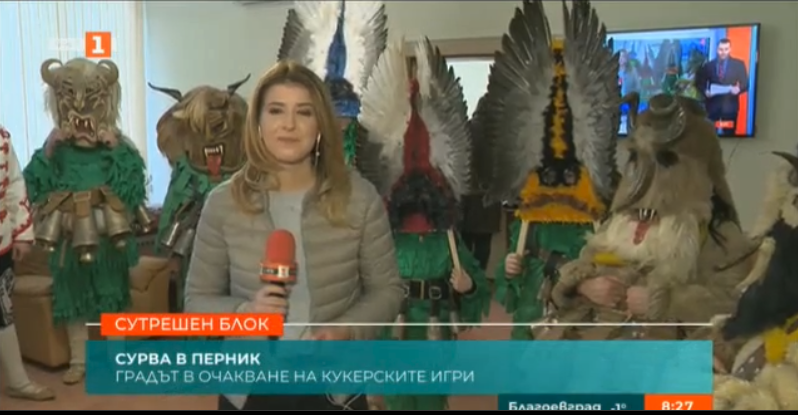 Preparations for the Mummers International Festival "Surva" in Pernik began two weeks before its start.
In the old style, the New Year starts on the night of 13th to 14th of January. So, this weekend, mummers dressed in colourful hand-made costumes and wearing scary masks and bells will walk in the region to chase away the evil forces and to celebrate the beginning of the year with purity.
Mummers (Kukeri in Bulgarian) is a Bulgarian tradition of Thracian origins. In ancient times the old Thracians held the Mummers Play in honour of god Dionysus.
This year, the international mummers' festival in Pernik will start on 25th of January. It is the oldest festival of mummers play in Bulgaria. The first edition was opened on January 16, 1966.