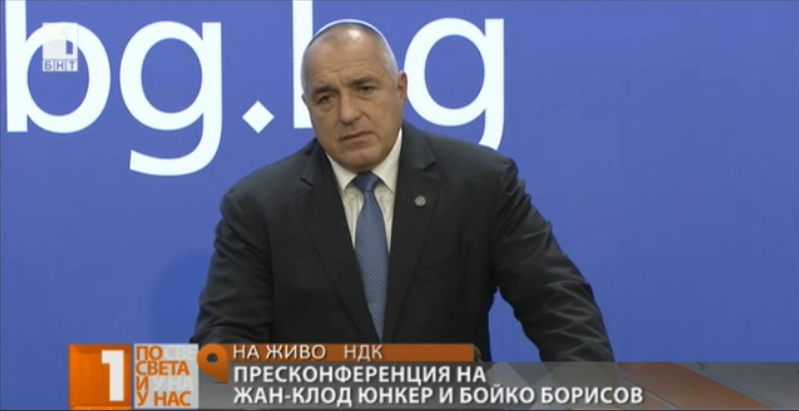 If there is something that Bulgaria will insist on and will hold firm to, this is the topic for the Cohesion Funds, Bulgharia's Prime Minister Boyko Borissov said at the joint press conference with EC President Jean-Claude Juncker at the National Palace of Culture on 12th of January. He thanked Jean-Claude Juncker for the agreements signed under the Juncker Investment plan. Borissov also thanked the European Investment Bank because, in his opinion, it helped reduce interest rates and the guarantees on the loans dropped from 120 to 60%. According to Borissov, this is an exceptionally well working fund and expressed hope to continue in the future.
The PM also commented on the subject of the Western Balkans and pointed out that the most risk-free prospect for the EU is to build infrastructure on the Balkans to provide connectivity. This not only does not bring any risk to EU, but will allow for greater competitiveness, more tourism and the convergence of people across the Union, Borissov said.
He thanked for the support and everything the EC has done for Bulgaria. The Prime Minister apologized to the people for the inconveniences over the past two days because of the increased police security and traffic congestions.