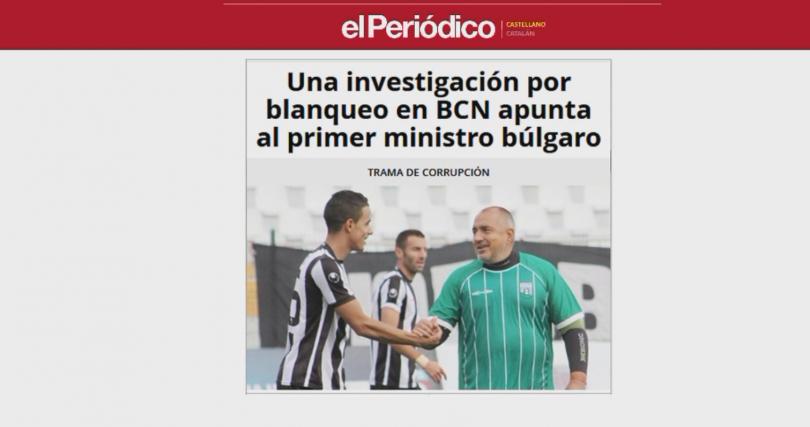 Speaking to Bulgarian reporters in Brussels on February 21, Prime Minister Boyko Borissov denied allegations published in the Barcelona-based El Periodico daily linking him to money laundering.
He recalled that there have been speculations about a property in Barcelona dating back to 2015 and denied having been in the Catalan capital for the past 10 years. However, he linked the publications to attacks from Bulgaria and from a country from the East.
El Periodico said that the Catalan authorities are investigating a potential involvement of the Bulgarian Prime Minister Borissov in international money laundering, with Barcelona as final destination. According to the authors of the article, there are suspicions of relation with the Bulgarian Prime Minister. It is noted that the Spanish services had inspected Boyko Borissov's property and money and found that he did not have sufficient funds to acquire property in Barcelona.
Boyko Borisov - Prime Minister: I will say for the hundredth time that I neither have a house, nor properties there. I last went to Barcelona as mayor, maybe 15 years ago. It's not my money, I have nothing to do with these companies. No service, authority, prosecutor's office or police have contacted me to ask if these things are true.
Borrisov said this was an old manipulation against him, which is taken out each time before elections to smear him.
"I understand all these investigations by my work neighbour (refering to the office of President Radev, without naming him). It is said clearly who sent the alerts, which NGOs are involved, " he added.
Borissov also said that 2 months ago he had been warned that the article was going to be published and that there would be attacks against him. It was to be on four consecutive days this week, but something went wrong, he said. The Prime Minister said the aim was things to come to a head on the day of the procession (led by President Rumen Radev in Sofia on February 19 for a commemorative ceremony dedicated to a national hero) "so that a putsch would be staged".
Bulgaria's Interior Minister today said the Bulgarian authorities had not been notified of an investigation.
The spokesperson of the Chief Prosecutor commented for BNT that the Bulgarian prosecutor's office was not referred by the Spanish one.
TASS reprinted the article, noting that investigations have so far failed to prove the Bulgarian Prime Minister's connection to the scheme outlined in the Catalan newspaper.