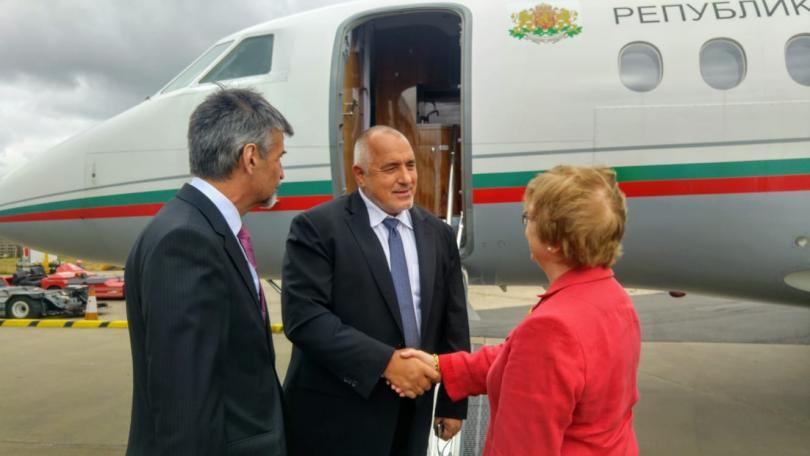 The Prime Minister of Bulgaria, Boyko Borissov, arrived in London on 10th of July to attend the Berlin Process Summit. This is the fifth annual meeting aimed at reaffirming support for the European perspective of the Western Balkan countries.
Heads of State and Government of the UK, Austria, Bulgaria, Germany, Italy, Slovenia, France, Croatia, Poland, Greece, Albania, Bosnia and Herzegovina, Kosovo, Serbia, Republic of Macedonia and Montenegro will discuss the development of transport, information and communication infrastructure, increasing economic growth in the region, and security and migration issues as important elements for the stability.
Bulgaria has been invited to London as a country that put the European perspective of the Western Balkan countries in the focus of its Presidency of the Council of the European Union and the Summit in Sofia on 17th of May this year.
In the British capital, Prime Minister Borissov will also have working lunch with the leaders of the countries, given by British Prime Minister Teresa May. The lunch will also be attended by representatives of the European Investment Bank, the European Bank for Reconstruction and Development and the Regional Cooperation Council.