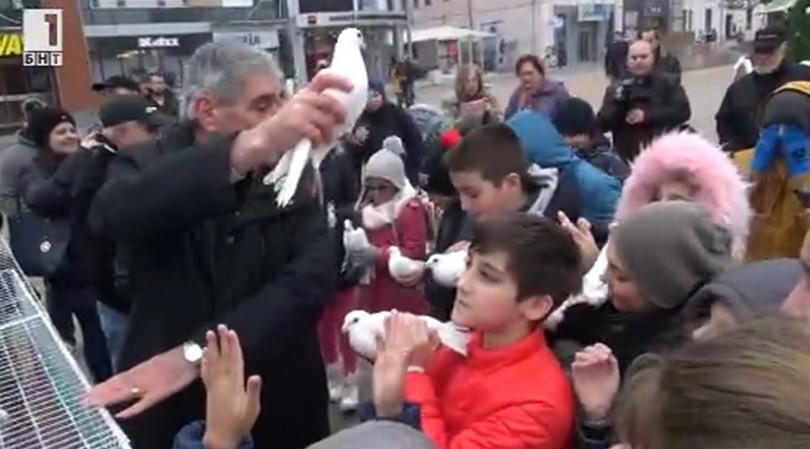 Pigeon fanciers and children from "Cyril and Methodius" school in Bulgaria's coastal city of Bourgas released 28 white pigeons to mark the beginning of the country's Presidency of the Council of the EU on 11th of January.
The number of pigeons symbolizes the number of countries in the EU. The birds are from a special breed which was selected 50 years ago.
Bourgas pigeon fanciers call for their colleagues in other cities to follow their example as the White Pigeon is a world-renowned symbol of peace.