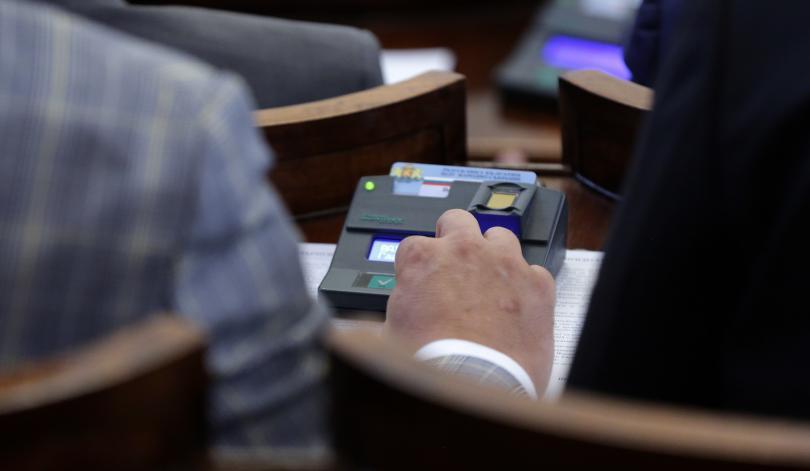 Bulgaria's Parliament adopted in principle the draft law submitted by MRF MPs, including businessman media owner Delyan Peevski, on the disclosure of real owners and financing of print media and other media organisations.
It will now be compulsory to disclose the ownership of the media and the way they are funded, as well as the disclosure of the distributors and the number of end-points sold by them.
The draft was backed by the government. The opposition BSP voted against or abstained because of Peevsky was one of the authorss, which according to them was a challenge to the public because of the merging of politics and business.
MP Anton Koutev, socialist from BSP said he was not going to support the texts of the law not because of the content but because his concern was that Delyan Peevski, who he said "has turned into a symbol of the merger of business and politics, which is a major problem in Bulgaria" is among the authors.
Yordan Tsonev, MRF and co-author of the draft said that not accepting this bill, would serve all those who produce fake news.
Vezhdi Rashidov (GERB), said that the public needs to know who are the real media owners and what financing they use. For me, this is an essential issue because it is refers to the freedom of speech that we have been talking about so much lately, he added.

Volen Siderov, PG chair of the United Patriots: Suddenly it turned out that the name of one of the authors for you is more important than the very text of the law, Mr. Kutev. I think we are here to discuss the law. We are not interested in the names of the authors, but the text. The text of the proposed law is good. Of course, it can also be improved between the first and the second reading, but we from the United Patriots support this text.