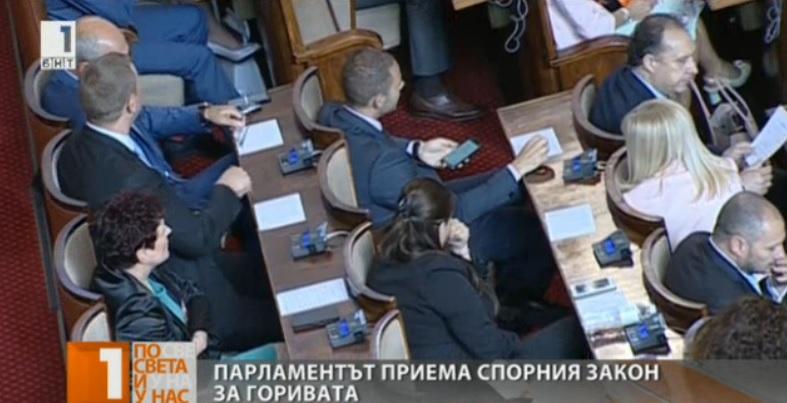 These changes, which according to one of the authors - Emil Dimitrov from the United Patriots - will do no harm the small traders. However, according to some of his colleagues, these changes are made in the interest of the large companies.
The Deputy Prime Minister Valery Simeonov also saw lobbyism in favour of big companies behind some of the texts and took the side of the small traders.

While the MPs were discussing changes, a group of protesters gathered again outside parliament. The protesters said that these changes would lead to bankruptcy of small businesses.