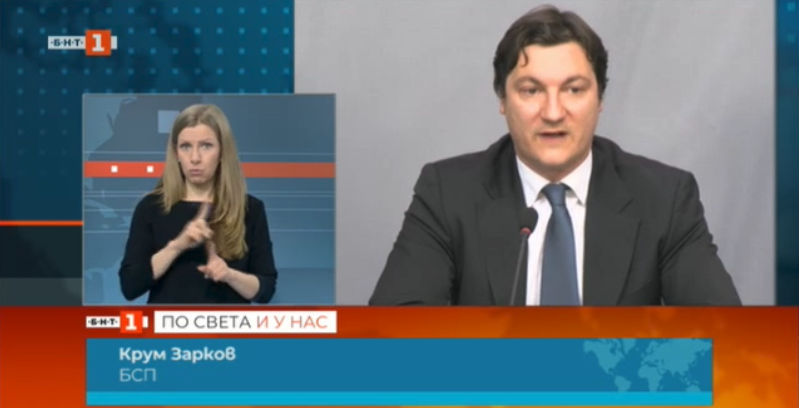 The opposition Bulgarian Socialist Party (BSP) fully supported the President's motives, with which he returned the changes to the Election Code for a new discussion. They, however, are firm that they will not return to Parliament because the conditions they have set are not met.
Krum Zarkov, BSP: We heard at the press conference that GERB not only did not learn the lesson about what happened last week and the last few days in Parliament, but they are also preparing another parliamentary circus to juggle the veto and choose what they like, and what they do not like. We will not participate in this circus.
The opposition Bulgarian Socialist Party's national council voted on February 17 to boycott Parliament. BSP leader Kornelia Ninova threatened that her parliamentary group would walk out of Parliament because of the new election rules and on 18th of February said that it would persist in this despite that GERB said they would reinstate the previous preference voting rules.