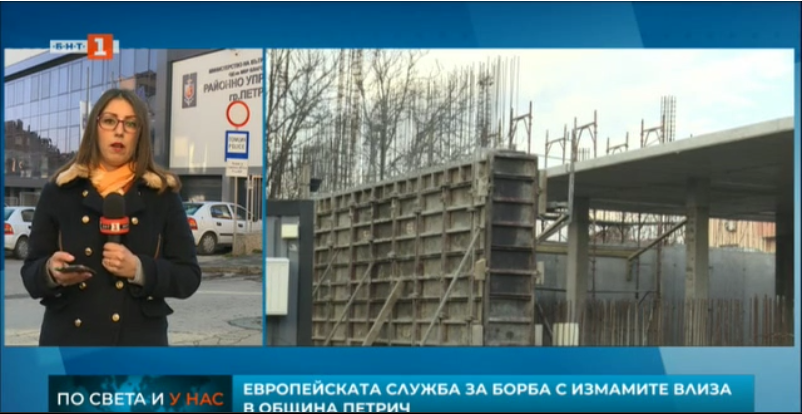 The European Anti-Fraud Office, OLAF, launched a probe in the municipality of Petrich, Southern Bulgaria. OLAF will investigate a public procurement of nearly one and a half milion BGN for the reconstruction of an old building.
OLAF's reason for inspecting Petrich Municipality is an anonymous signal filed about a year ago by a resident of Petrich. In the signal, it is pointed out that there are irregularities in the municipality's project and a possible attempt at fraud, since the building, which had to be reconstructed with European funds, does not exist. That is why OLAF experts arrive in the town on February 13 and will stay for 3 days. They will meet the whistleblower, who wanted to remain anonymous to the public, with representatives of the municipality and the company that is currently constructing a building on the site of the building that was supposed to be reconstructed.
This building is located in the old military unit in Petrich.
The public procurement is worth about 1.5 million BGN and is from the end of 2018.
Currently, there is a selected company that constructs the building. In talks with the construction technical managers, they said that there were indeed remains of an old building on the site that had to be demolished during the digging.
OLAF experts will investigate whether a missing building can be reconstructed and if it meets the programme criteria developed by the Petrich municipality.
Simultaneously, the Bulgarian Prosecutor's Office is also investigating the case. Results are expected in March.