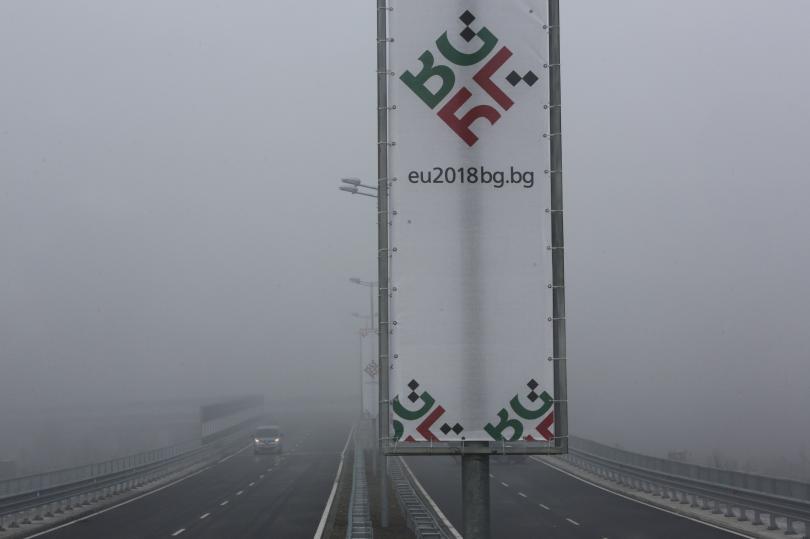 Minister of Transport, Information Technology and Communications Ivaylo Moskovski and Mayor of Sofia Municipality Yordanka Fandakova on 9th of January opened the newly built road link from "Brussels" Blvd. to Sofia Airport.
The project includes the road section from Brussels Blvd. to Mimi Balkanska Street and costs a total of BGN 13.7 million with VAT. The funding was provided by the Ministry of Transport, Information Technology and Communications, Minister Moskovski said.
The new route will be open for traffic as of 9th of January. It will shorten the distance to Terminal 2 of the airport. Moskovski explained that The project started in 2004, but the work was halted for a long time until funding was found and then restarted. The larger flow of passengers is at Terminal 2 and this direct road link along with the underground will greatly ease the traffic, the Transport Minister added. He thanked the contractors for the good job.
The link between Brussels Blvd and Sofia Airport opens for the Bulgarian Presidency of the Council of the EU. We wish safe trips to all and every success to the Presidency, said Ivaylo Moskovski.
According to the mayor Yordanka Fandakova, one of the previously neglected sites in Sofia was now completed. "This is a very important site for the capital not only because of the connection with Sofia Airport but also because it relieves the traffic in the city. This direct link from the centre of Sofia to the airport easies the traffic to Druzhba residential area and the Business Zone and reduces emissions, " the mayor of Sofia said.
The boulevard has a soundproofing wall and two lanes. It will be maintained by Sofia Airport, to which the new road section belongs, together with Sofia Municipality.