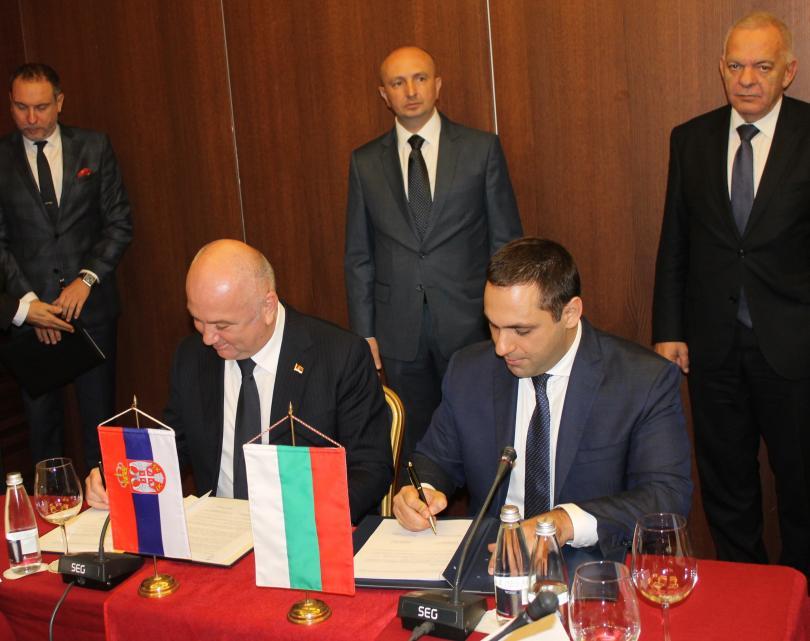 Bulgarian exports to Serbia increased by 10.3%, reaching EUR 437 million for the first eight months of this year, the Minister of the Economy Emil Karanikolov said on November 28. He opened a Bulgarian-Serbian business forum with the participation of nearly 100 companies in the sectors of agriculture, construction, ICT, tourism, food industry, etc., the press office of the ministry announced.
The event was held in Sofia within the framework of the Third Session of the Joint Bulgarian-Serbian Intergovernmental Commission for Economic Cooperation.
The Minister of Economy stressed that the Bulgarian-Serbian economic cooperation has been positively developed in the recent years. "In 2017 and 2018, trade between the two countries exceeded 1 billion euros, and in the January-August period alone, it reached 886 million euros," he added. He said there was great potential for volume growth in the trade between the two countries, as well as many opportunities for joint future projects.
Minister Karanikolov, who is co-chair of the joint commission on the Bulgarian side, and the minister responsible for innovation and technological development of the Republic of Serbia, Mr. Nenad Popovic, held a meeting to discuss expanding trade and economic relations between the two countries. The two agreed to deepen regional co-operation in innovation and digitalization, to increase exchange of goods, and to help companies from the two countries enter third markets.
Minister Popovic said that Bulgaria is a partner with which Serbia wants to improve co-operation, especially in new technologies and innovations, as well as between small and medium-sized enterprises.
At the end of the intergovernmental commission meeting, the two co-chairs signed a protocol identifying measures to extend cooperation in a number of areas of mutual interest, such as trade and investment, innovation, energy, tourism, agriculture and forestry, transport, information technology and digitalisation, regional development, cross-border cooperation and others.
A Memorandum was signed between the Executive Agency for Small and Medium-Sized Enterprises and the Innovation Fund of the Republic of Serbia.