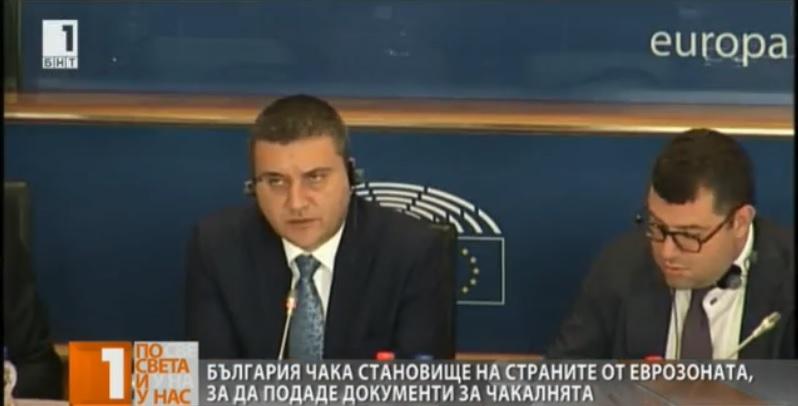 According to Minister Goranov, Bulgaria will need at least six months to prepareits bid for membership in the Banking Union, which may further delay its application for euro adoption.
It is expected later today the finance ministers of the Eurozone group to discuss the received request from Bulgaria. In his report to the Economic Committee, Vladislav Goranov announced the results achieved in the financial area during the Bulgarian Presidency of the Council of the EU.
From his words, it becomes clear that this was the EU Presidency of the compromise in the financial area. Goranov was criticized by MEPs for delaying tax legislation changes in the EU, but he was praised for the progress in reducing financial risks.
Vladislav Goranov, Minister of Finance: "I think one of the most important merits of our presidency was to cut the knot regarding the banking package, as there was a very big debate over what should be first - sharing the risks or the exemption from risks".
"I believe that a stronger Eurozone means a stronger Europe, Bulgaria is in a position to join it sooner or later in accordance with the treaty. Another issue is the lack of clear rules and procedures to establish close cooperation with the single supervisory mechanism, which is offered as a first step on the road to Bulgaria's entry into the Eurozone. For us, the membership in the Eurozone is a priority, we expect from our partners that the last condition - the membership in the Banking Union, will be fulfilled, and there will be no informal arguments that will leave us with the impression that we are treated inadequately and unequal to the other countries", added Minister Goranov.