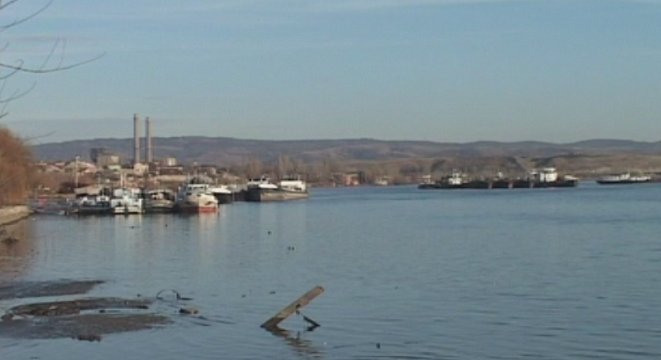 More than 20 ships have been stuck at Bulgaria's Svishtov because of the low water levels of the Danube river. The water standing there is already 8 cm below the conditional elevation zero and the level is expected to continue to fall.
Dilyan Donchev has been working on the river for more than 30 years. He says the level of the Danube has not been so low in the area for a long time. Last time very low levels were measured, 50 cm below the gauge zero point, was 15 years ago.
Dilyan Donchev: The current level is very low, it affects sailing. The vessels have to be transshipped in order to be able to cross the stretch or wait for the river to rise.
Christian Stan from Romania is at the port of Svishtov, together with colleagues, waiting for the river level to rise so that they can continue their course. Their ship is stuck.
Christian Stan: This problem lasts at least a few months a year. It is very difficult for ships to pass through this section. It takes more time, and in the meantime, companies lose money because freight is delayed.
Due to the complicated situation, cranes have reloaded the goods from the ships - mostly coal, firewood and empty barges. The Danube Exploration and Maintenance Executive Agency has deployed specialised equipment to assist the passage of ships. And next year, work will continue on deepening the river in critical sections.