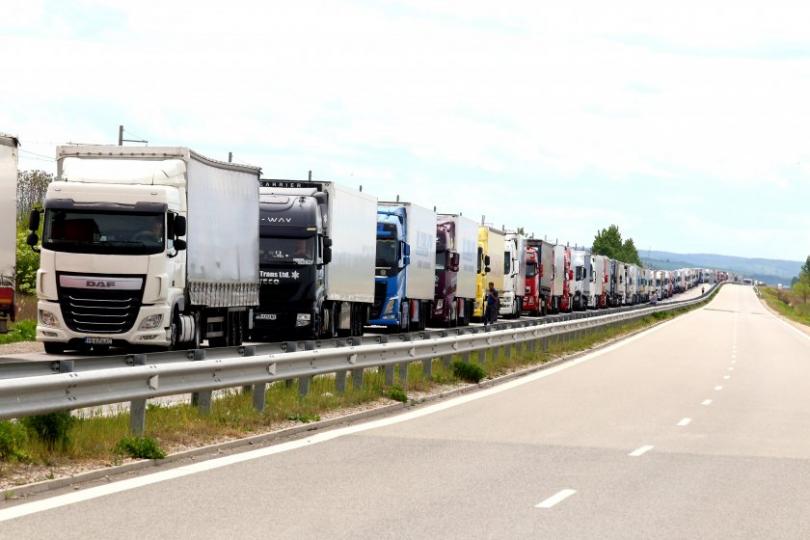 A long queue of lorries has formed at the Danube Bridge border crossing at Rousse (Bulgaria's border with Romania). The queue on June 25 is 6 km long and stretches in the direction of Silistra.
Drivers wait for 12 hours to cross the border.
One of the reasons for the delay is a road accidentwith a TIR lorry in the region of Polsko Kosovo.
Another reason is that many drivers prefer to get to Romania through Danube Bridge at roussse because of the repair works on Sofia – Vidin road. Currently, 170 lorries are wating there despite that all 4 counters on the Bulgarian side are operational.
Cars and buses go though the checkpoint without delays.
***
Several days ago, there have been long queues of lorries at Danube Bridge border crossing near the North Bulgarian city of Rousse. The queue stretched to the nearby town of Marten.
Local residents on June 17 staged a protest because they were hot happy with the traffic jams in the area.