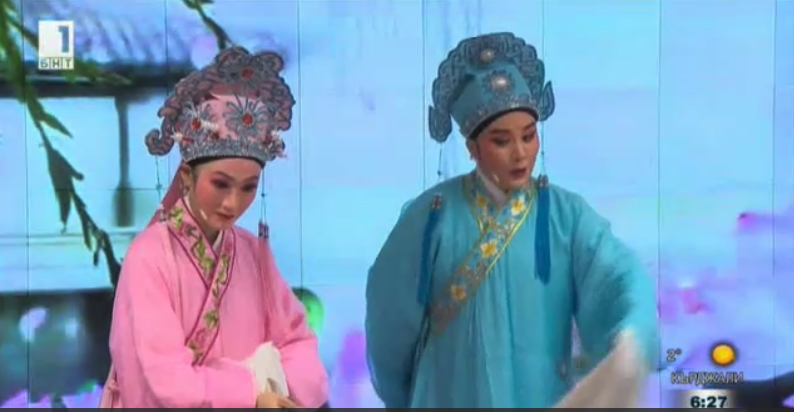 The largest Chinese cultural centre in Southeastern and Central Europe was opened in Sofia on 24th of November.
The centre is located in an 8 storey building, covering an area of 4000 square meters and will be the venue for Chinese language courses, calligraphy, tea ceremonies and arts.
Zhang Haidzhou, China's Ambassador to Bulgaria says it is a symbol of the common desire to develop relations and cooperation between the two countries.
China and Bulgaria are traditionally friendly states. We will never forget that your country was the second to recognize and establish diplomatic relations with us. In 2014, during the visit of the then Bulgarian President Rosen Plevneliev to China, the two countries signed a Memorandum for the construction of cultural centers. And in 2015, the two Ministries of Culture signed an agreement, he explained.
The centre was created with the support of the Chinese Ministry of Culture and Ningbo, the city with the busiest port in the world, and the city of origin of most of the Chinese people who live in Bulgaria.
They call Bulgaria a "paradise garden" and more and more Chinese tourists visit your country, Zhang Sue, Deputy Minister of Culture of China said. Bulgaria is an important country in the "One Belt, One Road" initiative. It is important for China to build cultural centers between the two countries, he added.
China's Ambassador to Bulgaria said that in his opinion, there was a very good prospect of cultural exchange between China and Bulgaria. Both countries have ancient histories and diverse culture. That's why the exchange can be very strong. And the cultural center will play an important role in this direction. Especially in the literature. The books of many Chinese authors are translated into Bulgarian and there is a demand for Bulgarian books in China. 16 + 1 cooperation has already created many such links. We expect more Bulgarian artists to visit China in the future.
In the Cultural Center, fans of the East can find everything exciting from China's modern and ancient culture.
Yu Lou, China Cultural Center Operations Director has explained that there will be many exhibitions, shows, musical performances, films, and cooking lessons. We want, through our activity, Bulgarians to get to know China, Lou said.
Sofia is rich in history and culture, and at the same time is a very modern city. I really hope more and more people will see the beauty of your capital, Lou added.
The address of new cultural oasis is 77 Rakovski Street in Sofia.