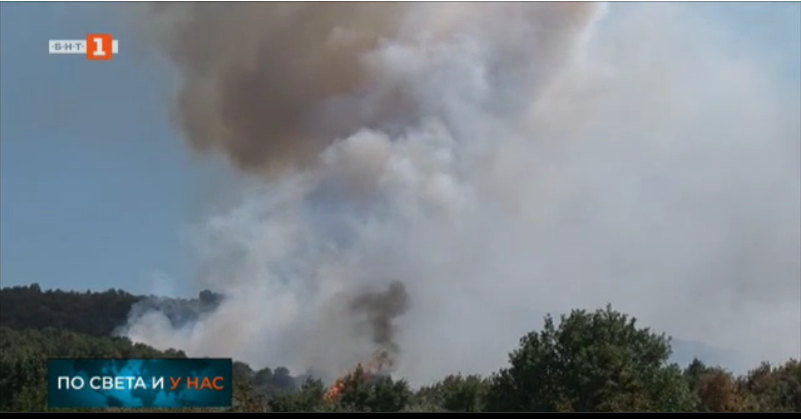 A large wildfire is burning near the village of Bryagovo in the Sothern Bulgarian district of Haskovo. The flames are spreading between the villages of Bryagovo, Rodopi and Lyubenovo. The strong wind spreads the fire rapidly.
At present, there is no risk to people and no evacuation required. There was danger in the afternoon when the fire was very close to the houses in the village of Bryagovo, but was brought under control after the intervention of firefighters and volunteers.
2,000 decares of coniferous forest, grasses and shrubs are burning. The fire is in an inaccessible area between the three villages and is growing rapidly because there are strong gusts of wind.
A crisis management team is meeting tonight to discusss steps to deal with the fire.
According to experts, the most likely cause is human negligence.