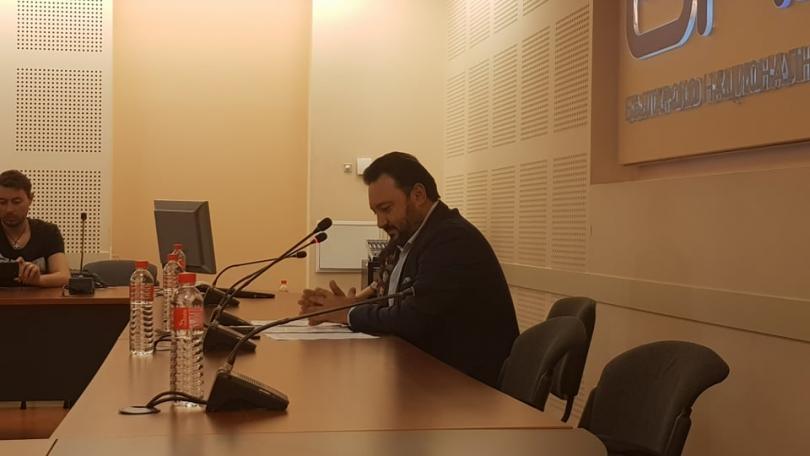 The Council for Electronic Media (CEM) voted on October 17 to support the early termination of the term of office of Bulgarian National Radio's (BNR) Director General Svetoslav Kostov. Kostov told the media that he would appeal the CEM's decision. In his words, the decision shows that the Council is either above the law or aims at destabilizing the BNR.
Svetoslav Kostov: With its decision, CEM has shown that it is either above the law or aims at destabilizing BNR. Yesterday the deadline for their decision expired. I will appeal the decision of CEM. It's not about my interests, it's about people who want a reform in the radio. I did not hear motives in the statement of CEM members today. The objections we wrote to CEM were mentioned briefly. They either did not read them, or did not read them in detail.
Kostov also said he had presented his objection to CEM on Monday.
Svetoslav Kostov: We are currently in the last week of the election campaign. What was so urgent to decide now and not after the local elections? If the situation was so life-threatening, I could have been eliminated the next day. The work of the Prosecutor's Office, the Court of Auditors, the work of the Parliamentary Inquiry Committee continues.

For the three months I was the head of the national radio, we managed to save over a million from the budget of the radio. We have reviewed all the procurements and contracts. We checked why someone allowed to pledge a deficit to radio signal distributor NURTS.

There is pressure on me from CEM, from the people we started to investigate where some money had disappered. The Audit Office is also conducting a check in the radio. 3 years ago the radio had a surplus of 3 million, currently it is at a deficit of 4 million, he said.