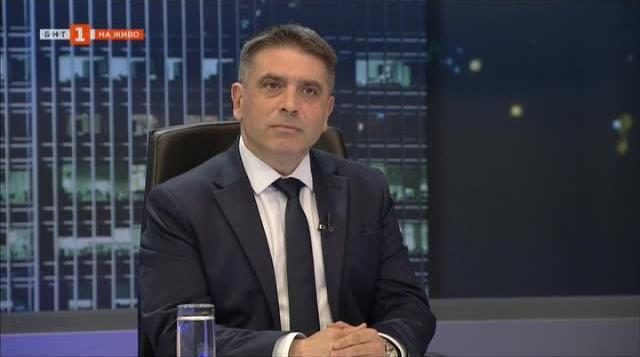 The judges' college of the Supreme Judicial Council (SJC) has given Justice Minister Danail Kirilov 7 days to submit evidence to support his request for the removal of Specialized Criminal Court judge Andon Mitalov from office and prove how and when Mitalov breached his official duties.
Justice Minister on February 7 asked for the dismissal of Judge Andon Mitalov after he was banned from entering the United States because of alleged involvement in corruption.
SJC judges' college asked minister Kirilov to substantiate his request for Mitalov's dismissal with specific facts and to provide details under which procedure the breaches were made by Mitalov. The minister is also asked to point from where and since when he has had information about the breaches.
The judges' college considered that in order to make a firm decision, the Justice Minister's arguments needed to be supported by more factology, because according to the magistrates, Danail Kirilov's proposal had ambiguities. Such was the position of the President of the Supreme Court of Cassation Lozan Panov. He said that Kirilov's request for Mitalov's dismissal was deficient and vague and failed to give details of what Mitalov allegedly had done.
The Justice Minister said he would submit the specific information required from him before the 7-day deadline had expired. According to him, the claims in the request are valid and supported by the evidence obtained from the preliminary inspection by the inspectorate ofthe SJC.
Danail Kirilov, Minister of Justice: For the result that the prestige of the judiciary is damaged, I believe that the evidence is publicly available, publicly known and does not need to be explicitly proved.
The Head of the Supreme Court of Cassation, Lozan Panov, has again sent letters to the Anti-Corruption Commission and to the Prosecutor's office requesting information on whether there is a pre-trial corruption case against judge Mitalov or data and evidence against him.
Lozan Panov, President of the Supreme Court of Cassation: Mitalov has been put in a situation where he is designated to have been involved in significant corruption and he has to prove that this is not the case. The question is whether such pre-trial proceedings have been opened, when it was opened, on what grounds, on what legal grounds.
Minister of Justice Danail Kirilov: Do not expect an explanation from me. These allegations should be investigated. If any foreign country has evidence of such acts and provides them, they will be relevant for the Bulgarian justice.
At an extraordinary meeting of the SJC Judges' College on February 6, it was decided to request additional information from the US State Department regarding the barring of Specialized Criminal Court judge Andon Mitalov from entering the US because of his alleged involvement in significant corruption.
The US State Department told BNT that America has credible information about Judge Andon Mitalov's corrupt practices.