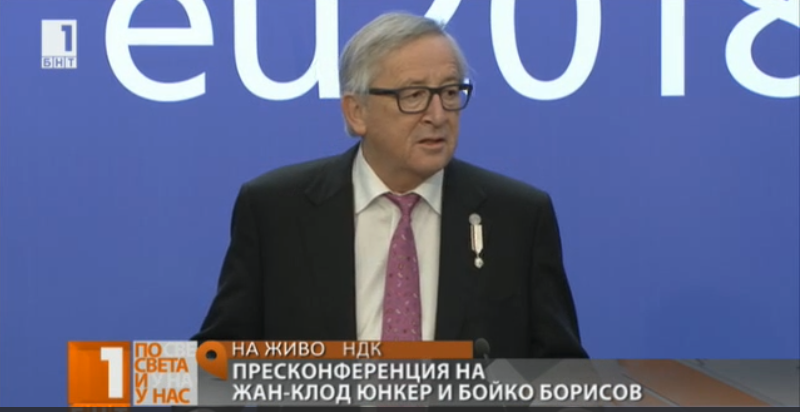 "The Bulgarian Presidency takes place in a key moment for Europe and its future," EC President Jean-Claude Juncker said during a joint press conference with Prime Minister Boyko Borissov at the National Palace of Culture on 12th of January. "We are, to a great extent, at the same opinion on the priorities for both the Bulgarian and the Austrian presidency which follows, "Juncker said.
"Obviously, we will discuss the financial perspective, the commission will make proposals. We will have more development in May, and our concern is to start the work as quickly as possible in ordder to avoid repeating a previous procedure when the Council spent too much time to come to an agreement and a result the financial programme was not prepared within a reasonable time limit,"he said.
He noted the great importance of improving connectivity. Prior to the press conference, an agreement was signed on the biggest project in Bulgaria, guaranteed by the European Fund for Strategic Investmens, which is a central pillar of the Juncker plan for growth and jobs in Europe.
The President of the European Commission expressed his satisfaction that the Junker plan works in Bulgaria as well.
Jean-Claude Juncker also said that from the outset of his term in office, he makes statements about Bulgaria's accession to Schengen.
"In our view, your country has fulfilled all the requirements for accession, but there are some governments in some countries that have blocked this membership for the time being, and last night I categorically said that Bulgaria's place is in Schengen and I would not give up on this position " Juncker said.