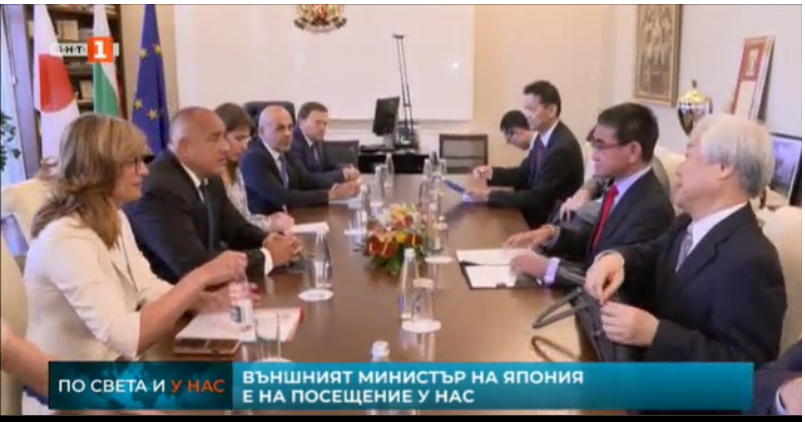 Strengthening of business contacts between Bulgaria and Japan and opportunities for increasing investments in Bulgaria were some of the topics in the talks between Japanese Foreign Minister Taro Kono and his Bulgarian counterpart, Ekaterina Zaharieva, and Bulgaria's Prime Minister Boyko Borissov on August 13.
Prime Minister Borissov noted that Japan is a priority partner and traditional friend of Bulgaria. According to him, high-level meetings are a prerequisite for the increase in Japanese investment, as well as the number of Japanese tourists in our country. Bulgaria has an interest in increasing its exports to Japan, as well as intensifying business contacts in areas such as information and communication technologies and automation, mechanical engineering, automotive parts and construction.
The Japanese Foreign Minister also held talks with his Bulgarian counterpart, Ekaterina Zaharieva. This morning he visited the temple "Saint Sofia" and "St. Alexander Nevski" cathedral.