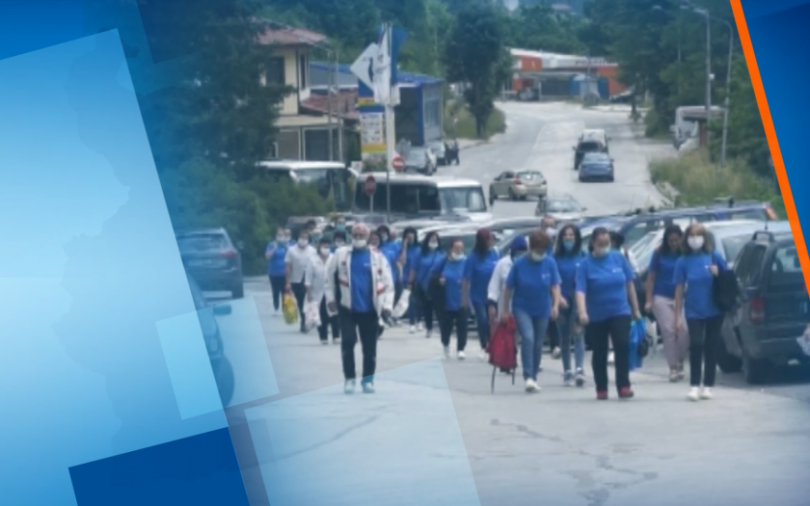 The number of people infected with coronavirus in the spare parts factory in Smolyan, Southern Bulgaria is increasing. So far, 377 samples have been taken for PCR tests, from which 57 tested positive.
Earlier today, June 29, at a briefing at the Regional Crisis Headquarters in Smolyan, it was announced that about 15% of the tested workers were infected with coronavirus, but official confirmation was expected.
The testing of the workers in the enterprise started on Friday, at the initiative and at the expense of the employer. The PCR tests are conducted in a private laboratory in Plovdiv. So far, samples have been taken from half of the workers. Testing continues.
Dr. Mimi Kubateva, Director of the Regional Health inspectorate in Smolyan: This is a commitment made by the employer. So he continues on his own initiative to test the people and look for opportunities for healthy people to stay at work.
Over the weekend, the plant was closed for 24 hours for disinfection. Additional anti-epidemic measures are being taken. The organized transportation of workers by buses is stopped.
Dr. Mimi Kubateva explained that everything possible is done to stop the transmission of the infection. But in the situation we are in, no matter what we do, there are no guarantees for protection, she added.
The factory announced that from tomorrow they will resume their production activity at 50%. However, the coronavirus cases are also expected to increase.