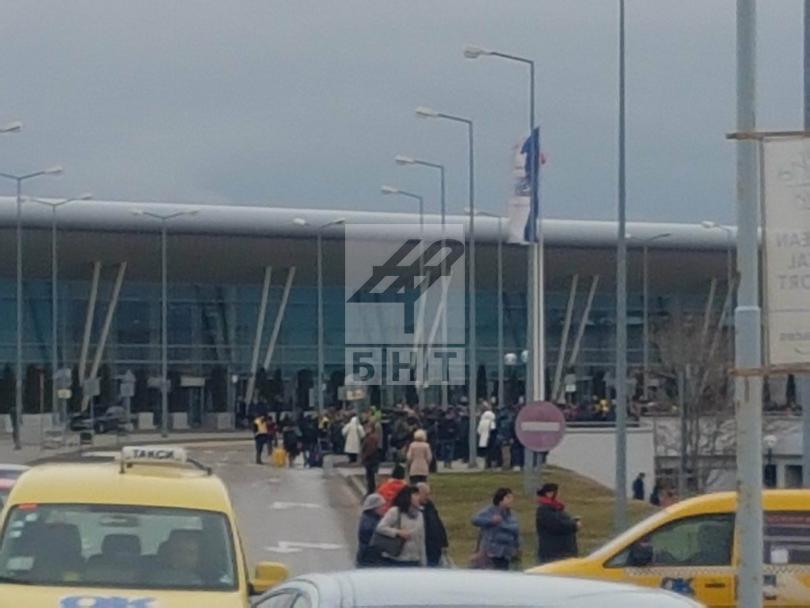 Passengers at Sofia airport were evacuated due to a hoax bomb threat, BNT reporter said on 10th of Janaury.
Border police teams with dogs cordoned off the area and did not allow cars to park in front of the airport. An hour later the passengers were allowed back in the terminals after it turned out to be a false scare. No flights were cancelled.
The hoax call was made at 13.20. Police teams responded immediately to the alert and passengers were evacuated. According to information from BNT newscast programme, the administration and airport staff have remained in their work places.
After a standard check, passengers were allowed back to the airport building.
Just before the bomb alert, in close proximity to Terminal 2, the Minister in charge for the Bulgarian EU Presidency, Lilyana Pavlova, presented the electric vehicles that will transport the foreign delegations.