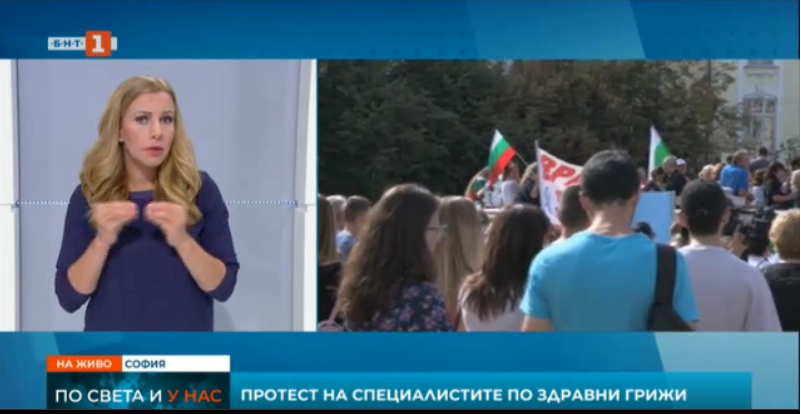 Health care professionals staged another protest on September 11. They gathered outside the building of the Parliament. They continue to demand higher pay and better working conditions.
The protesters blocked the traffic on Tsar Osvoboditel Blvd. Then they went to the Ministry of Health and the building of, the Confederation of Independent Trade Unions of Bulgaria (CITUB), where they demanded the resignation of the trade union's Vice President, Dr. Kokalov.
Their demands remain unchanged - a decent pay to the size of at least two minimum wages and healthcare reform.
In response to earlier protests, the government allocated BGN 50 million to raise salaries. However, it appeafred to have been symbolic in many cases.
Snezhana Ancheva, a nurse from Pleven: Salaries were raised by a minimum amount - 25 BGN.
Radoslava Simeonova: The situation where I work is even more sad. We do not have even those 25 BGN.
Snezhana Ancheva: We want change in the healthcare system. We want real reform. One that satisfies those working in it and the patients.