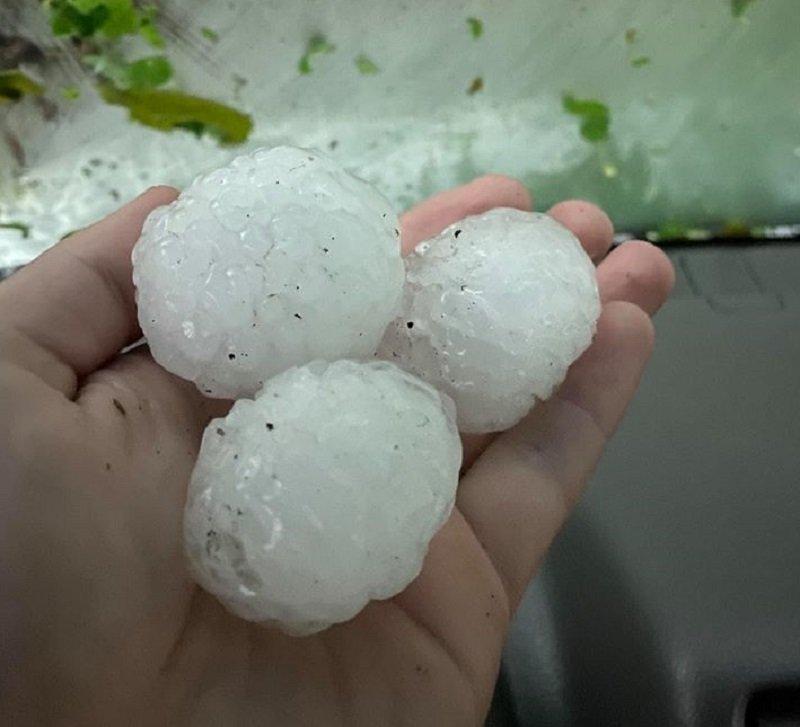 Huge hailstones, as big as eggs, battered the village of Barlya, in Godech municipality, Western Bulgaria. The hail storm struck about 08:00 pm on May 20.
The strong wind and torrential rain caused many material damages, including broken windows of houses and vehicles, damaged roofs. It destroyed agricultural crops as well.
The pictures were sent by BNT viewer Petar Ivanov.