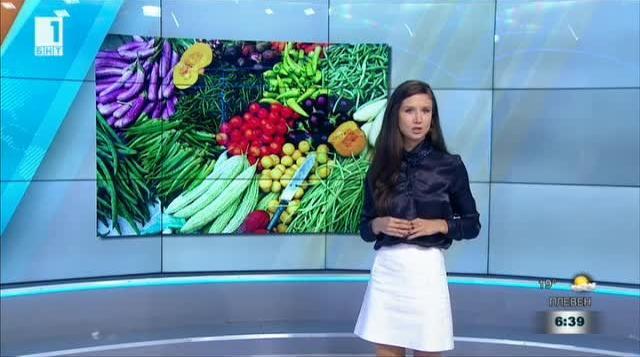 Data of the State Commission on Commodity Exchanges and Markets, for the period 28 August to 1 September 2017, shows there is a noticeable increase in food prices.
At the end of the summer, the prices of vegetables, meats and dairy products have gone up.
The price of yoghurtin the priod rose by over 1% (1.3%). The wholesale price of a kilogramme of cucumbers is now 1.70 BGN, which means the price went up by about 12%.
A quick reference for lovers of traditional salads shows that the price of greenhouse tomatoes has increased between 10% and 20% at a price of 1.10 BGN per kilo. There is also a significant increase in the price of one of the seasonal vegetables for the period under review. Wholesale price of courgettes rose by over 23% reaching 0.90 BGN per kilo.
This is the situation with the prices of some of the seasonal vegetables, but unfortunately there is a similar trend with the prices of meats. Chicken price has gone up by 0.3% and 0.7%. A kilogramme of minced meat now costs more than 4.50 BGN, while processed meat products cost approximately 4.40 BGN per kilo.
The information is from the weekly bulletin on wholesale prices of basic food products, fruits and vegetables from the website of the State Commission on Commodity Exchanges and Markets.