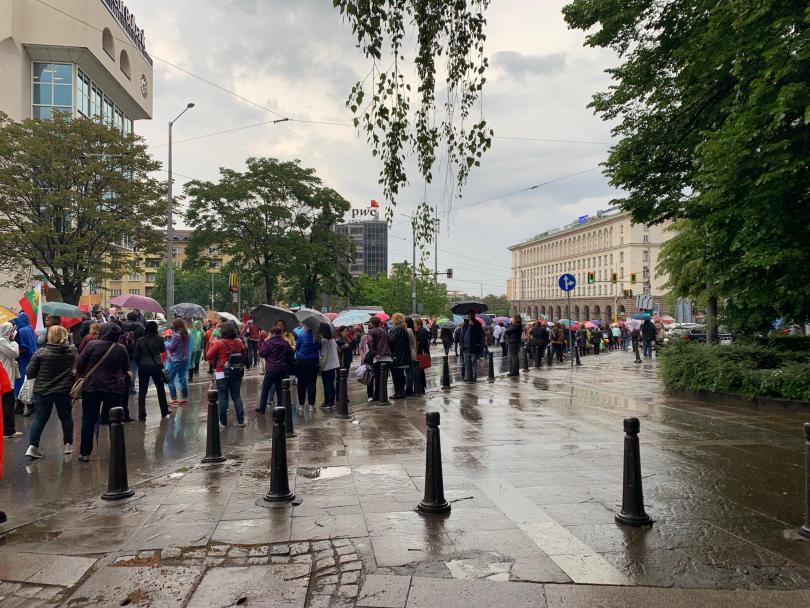 Nurses, paramedic, laboratory assistants and midwives staged a protest outside the Council of Ministers on 15th of May.
Their demands are for a starting salary in the sector equal to two minimum for the country. They insist on changes to the law on professional organizations that would allow them to separate themselves from the association of healthcare professionals. Some protesters say their salaries have increased in the last month by between 50 and 80 BGN, but that is not enough.
In the recent 2 months, the government allocated a total of 80 million BGN for the financing of the medical establishments and the Minister of Health announced that he hoped to use them for wage increases.
Dilyana Metodieva, clinical laboratory specialist: The system need to change completely, we should not be trading companies, the Ministry of Health has to take responsibility.
Maya Ilieva, organiser of the protest: We expect this time to be really heard, because we are now moving towards more drastic measures, ie. there will be collective resignations from the system, there will be effective strikes, hunger strikes, if necessary.