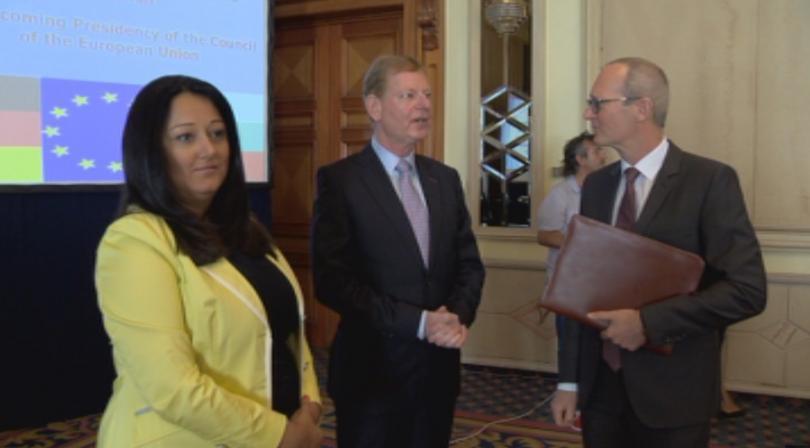 The Bulgarian Presidency of the Council of the EU will be officially opened on 4th of January with a ceremony at the National Theatre in Sofia. Prime Minister Boyko Borisov has invited influential politicians to participate in a consultative board and to work on the implementation of the priorities. This was announced by the Minister for the Bulgarian Presidency, Lilyana Pavlova, during a conference in Sofia on 11th of September.
Bulgaria takes over the Presidency of the Council of the European Union in turbulent and difficult times for Europe, but will have the opportunity to participate in forming policies for the future of the Union, Lilyana Pavlova said. She pointed out that, in order to be successful, our country should play a balancing role, but not at the expense of not protecting national interests.
The main topics of the Bulgarian Presidency inlude security, stability, and the European perspective for the Western Balkans. The cabinet relies on the experience of high-ranking politicians, including former Prime Minister of Bulgaria, Simeon Saxe-Coburg-Gotha; Former President Rossen Plevneliev; former President of the European Council, Herman Van Rompuy and Hans Gerg Pöttering, who will be ambassadors of the Bulgarian presidency. The first meeting of the Consultative Board in which they will take part will be held in October.